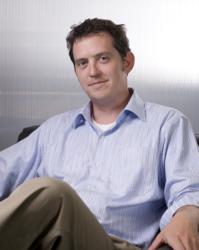 Our entire growth model is based on providing uncommon service to existing clients, so we've reworked our support processes and team to a highly scalable and responsive model.
Nashville, TN (PRWEB) November 07, 2012
Today Marty Reed, CEO of RANDA Solutions, publicly announced several initiatives RANDA teams have recently completed. RANDA is rolling out no fewer than five new education applications, while announcing several fresh features to RANDA's cornerstone TOWER System. Additionally, Reed announced extensive re-engineering of their client service and support division to effectively serve RANDA's burgeoning client base and new offerings.
"We're always thrilled to roll out innovative designs we've been developing, but I'm equally excited about our emphasis on support designs," says Reed. "Our entire growth model is based on providing uncommon service to existing clients, so we've reworked our support processes and team to a highly scalable and responsive model."
SEVEN SOLUTIONS, ONE FOCUS: TEACHER EFFECTIVENESS
While most edtech firms tend to focus on content such as curriculum, learning management systems, and professional development courses, RANDA's focus remains on tools to save educators time and improve student outcomes through collecting and reporting education data. Their commitment to this path is reinforced with the release of five new products that have been kept under wraps until today. All six products in total remain focused on improving teacher effectiveness:
TOWER (Teacher Observation, Evaluation, and Reporting) – RANDA's flagship tool includes improved features beyond their recent TOWER System 2.0 and TOWER Mobile 2.6 announcement. Newly announced features include:

Announcements Tool – Administrators can post system-wide announcements on the TOWER website dashboard.
iPad Notification Service – Allows administrators to send individual messages or system-wide broadcasts to iPads.
User Permissions – Streamlined functionality. Improvement decisions generated from market knowledge. Includes an editor and ease of control for district administrators on "who sees what" in TOWER.
Improved Search Interface for educators, locations, and license numbers.
Improved Navigation in the mobile app, move forward and back in the process; auto-saving throughout.
Improved Visual Reporting - including data aggregation functions from other systems.
Expanded Scheduling Options allow observers to schedule observations from the educator's page or the Calendar utility.
CONNECT – Inaccuracies in education data rostering can be cleansed and aligned by empowering teachers to validate and/or claim data. CONNECT empowers educators to do just that - validate and "connect the dots" between student rosters, teachers, schools, and other vital datasets.
CORE QUEST – This tool aligns user-provided formative assessments with the Common Core Standards Initiative that will be put into place nationally in the 2014-2015 school year. Until then, the tool can be aligned to state core standards, most of which are already aligned to the CCSI.
EMPOWER – RANDA's novel EMPOWER mobile app helps teacher improve classroom management through student behavior incentives. Using this PBIS tool, principals reinforce school-wide behavior policies and monitor student behavior in real-time. Teachers enjoy a paperwork-free behavior rewards system through a "centralized bank" for rewards each school or teacher can determine. Best of all, pilots show students are more motivated to perform and enjoy increased financial literacy while parents enjoy automatically generated behavior reports.
INSIGHT – The INSIGHT app provides teachers and principals real-time student progress monitoring by live reports on education mobile app usage. Educators can visualize engagement and progress on the fly, which not only informs on matters of student progress, but also mobile app purchase choices.
IN SCHOOL - RANDA's IN SCHOOL app integrates with existing student information systems to offer educators continually updated SIS intelligence. IN SCHOOL allows filterable views of students and teachers, and also provides secure mobile access to student timetables, medical details, attendance, and other details. Further, it can generate instant alerts and announcements via SMS/text messaging in multiple languages.
UNCOMMON CUSTOMER SERVICE
"We've learned a lot in our first year of TOWER support, and we've applied that experience to a whole new service and support model," says Reed. RANDA applied extensive resources to focus on support process improvement. The new model led RANDA to make a number of changes, add support personnel, and build a system that is robust enough to handle a rapidly increasing client base using all the newly-announced RANDA solutions. "My goal and directive have been clear," Reed said. "Build and execute a customer system that transforms satisfied
RANDA clients into raving RANDA fans." Several months and many hires later, RANDA is pleased to announce they have accomplished Reed's goal.
###
About RANDA Solutions
RANDA Solutions is an INC. 5000 software firm based in Nashville, TN serving the education sector. RANDA acquires, manages and utilizes data providing administrators and teachers a variety of education intelligence: Student Data (student identification, student demographics, summative and formative assessments, student growth, course completion, and college readiness), Educator Data (educator identification, educator demographics, professional development/continuing education, teacher student data link, value added assessment alignment, and teacher effectiveness), and Third-party Data (community demographics, school climate, early warning data, etc.). Historical and live data reporting, along with additional customized content, is delivered via RANDA's secure web portals and integrates seamlessly with RANDA's cross-platform mobile applications for iPads and Android devices.