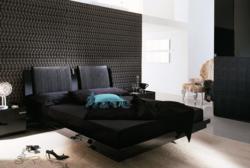 Los Angeles, CA (PRWEB) November 08, 2012
Just in time for the holidays, DA Stores announces new affiliations with Habitat for Humanity of Greater Los Angeles and CreateNow.
The company is currently working to provide home furnishings to both of these worthy causes and it's asking its customers to consider making their own donations. The modern home furnishings company hopes to donate new contemporary living room collections, dining room sets, bedroom sets, including mattresses. and it will also be contributing accessories, such as small appliances and other decor. "Our goal is to meet as many needs of these organizations as we possibly can," the spokesperson continued.
He goes on to express the commitment of DA Stores and that it looks forward to doing good to communities across the nation.
CreateNow steps in to ensure children and young adults who were abused, orphaned, homeless, substance abusers or whose parents are gang members or incarcerated are placed into safe homes. It has five programs, including art, writing, music, performing arts and cultural excursions, each designed to allow these young people express themselves in safe, healthy and positive ways. It's a powerful organization that believes every child needs a fair shot.
Habitat for Humanity of Greater Los Angeles works to provide homes for low income families and in doing so, provide an out for those living in less than ideal housing. Los Angeles is the least affordable housing areas in the United States. By providing home ownership for families, the organization provides a solid foundation for a better life. With DA Stores playing a role in helping those families fill their homes with beautiful sectional sofas, accent chairs and modern decor, these new homeowners are able to turn their houses into homes.
Current DA Stores' customers are invited to contact the home furnishings company for more information on how they can participate and play a role in changing lives.