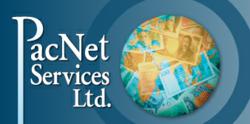 We truly are a one-stop shop for payment processing; our clients can access all of the inbound and outbound payment processing services they need in one place
Vancouver, BC (PRWEB) November 06, 2012
PacNet Services confirmed today that it will attend ad:tech NewYork, November 7-8 at the Javits Center. The City of New York and Javits Center undertook heroic efforts to recover in the wake of Hurricane Sandy. Javits Center says that, despite the hard work of cleaning up after the storm, they are ready to welcome ad:tech attendees from around the world.
ad:tech promises to help drive digital marketers from idea to action; as an international payment processing company that offers a wide range of transaction processing services in markets around the globe, PacNet Services is a natural fit.
Attendees of the show will have access to the international expertise of PacNet's payment professionals, who will be available at booth 2034. PacNet offers cutting edge payment processing for credit cards, direct debit, EFT, ACH, checks and bank transfer collection in the US and around the globe. PacNet utilizes the latest technology to bring a comprehensive suite of both inbound and outbound payment processing services to digital marketers worldwide.
"At PacNet, multi is the operative word" notes Brendan Mahar, VP, Sales and Business Development for PacNet, "We facilitate payments for multiple sales channels; we process multiple forms of payment including payment cards, direct debit, cheques and postal orders in multiple currencies, and work with companies from around the globe. We truly are a one-stop shop for payment processing; our clients can access all of the inbound and outbound payment processing services they need in one place".
For more than 15 years, ad:tech has provided media, marketing and technology professionals with the tools and techniques they need to succeed in a changing digital world. With 9 shows in 7 countries, ad:tech's globally respected roster of speakers, workshops and exhibitors continues to make it the preferred resource and destination for digital marketers everywhere. It's where marketers gather together to do business in a vibrant and exciting marketplace.
About PacNet:
PacNet offers a diverse range of both traditional and electronic payment services for direct mailers, e-commerce, publishers and more. Some of the payment facilities offered by PacNet include check processing, credit card processing in 130 currencies, direct debit, EFT, ACH and bank transfer collection from the US, UK and around the world. PacNet also initiates outgoing payments by check and EFT for refunds, rebates, commissions and royalties in both major and developing markets around the globe.