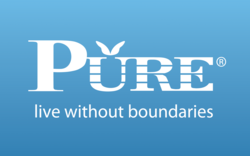 He has shown that not only does he have a vast understanding of technology, SEO and digital marketing, he has keen insight into business situations and customer relationships.
Buffalo, New York (PRWEB) November 08, 2012
Graduate of Full Sail University, CEO of Tek2interactive, Thomas is an entrepreneur, business innovator, and technology expert with over 5 years experience in the gaming, Internet and hospitality sectors. He specializes in Project Management, Software Development, Internet Marketing, Information Technology, Media technology, innovative content strategies, and disruptive communications that accelerate outcomes. Now the director of strategic technology for PURE solutions, he plays a key role in various decision-making capacities related to the technology vision and information technology (IT) management of the organization. An Annapolis MD native Tommy packs a one two punch with his innovative thoughts, experience, and determination.
He is responsible for ensuring the smooth and effective running of the extended IT infrastructure and allied facilities of the organization. Tommy works closely with top management to help technology deliver the expected strategic benefits to the business side of PURE. Tom is also leading PURE in their new E-commerce initiative shop.pureroom.com; he directs the marketing team and is increasing digital revenue through retail sales and PURE room booking channels. So far he has shown the capabilities he has to offer by increasing site traffic from a mere 1,500 to a now 20,000 unique visitors per month. Proving that he has a bright future in the company.
Brian Brault, CEO of PURE NA commented on the new hire, "I have always heard that a company needs to have young people involved with their technology as leveraging cutting edge options comes second nature to them. However I was always concerned with their lack of business perspecitve. Well Tom Kammerer II has fixed that concern for me. He has shown that not only does he have a vast understanding of technology, SEO and digital marketing, he has keen insight into business situations and customer relationships. Tom has also impressed me with his ability to look at the big picture when discussing strategy. He is a pleasure to work with."
Currently Thomas is engaged with PURE in the project management and design of a revolutionary training portal that will disrupt the hospitality industry forever. For details concerning this Press Release, please contact info(at)pureroom.com