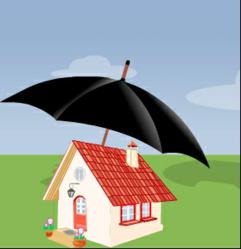 Take the time to go over the home insurance policy each year and ensure everything is up to date and accurate.
(PRWEB) November 07, 2012
Everyone wants to avoid a claim, but that doesn't mean they shouldn't be prepared. ComparaSave.com offers the top ten tips to keep a home as prepared as possible for the unexpected.
1. Keep Receipts. Whenever a major purchase is made, such as new electronics, it's important to keep the proof of the cost so it can be replaced properly.
2. Take Photos. Go through the home and take photos of each room. Focus on valuables, but be sure to get a general overview of what is in each room.
3. Make a video. If possible, a slow pan around the room can be as effective if not more so at documenting personal property.
4. Schedule High Value Items. For items with a high value most insurance policies have a maximum limit that the insurance company will pay and in order to be fully protected you may need to schedule the items to ensure that they are covered for their full value. Jewelry and art are among the common items that should be scheduled.
5. Get Appraisals. Some items may be difficult to value if they are collectible or antique. An appraisal ensures that the real value of the item has been determined by an expert and helps claims adjusters to determine how much to pay out.
6. Keep a List. Especially for people who have a large number of valuable items, such as jewelry it is important to have an itemized list of them so as to quickly recognize what is missing or destroyed.
7. Store Records Safely. Keeping the photos, video, receipts, appraisals and lists in a location other than the home means they won't be destroyed along with everything else in the event of a fire or flood. A fire-proof safe is the best option for keeping such items on the premises.
8. Be Fire-Smart. Keep a working fire extinguisher within reach in the kitchen as well as the garage. Make sure smoke detectors function and the batteries are working properly. The faster a fire can be stopped, the less damage it will do and the easier the claim – and repairs – will be.
9. Stay Secure. Consider installing a security system, and keep a safe on the premises if there are high value items that should be stored out of sight. Make sure neighbours know if you are going on a vacation so they can keep an eye on the home and call police if anything happens.
10. Review the Policy. Take the time to go over the home insurance policy each year and ensure everything is up to date and accurate. This will make sure that the right coverage is always in place when it's needed. When looking for home insurance quotes, use sites like ComparaSave.com to get free quotes compared against over 30 insurance companies.
Keeping records, having photos, and having proof of the value of items in the home are important things that can be done ahead of time, and work together with prevention in order to protect precious personal property. "The more prepared you are, the easier it is to process a claim," says Tammy Ezer of ComparaSave.com, "so that when prevention is not enough, your insurance company can get you back where you belong faster."
About Comparasave.com
ComparaSave.com is a digital marketplace dedicated to helping Canadians save money by providing the lowest insurance and mortgage rates, as well as credit card and holiday comparisons, from a network of over 40 providers. Launched by Insurance Hotline, ComparaSave.com has partnered with insurance companies and brokers, mortgage professionals, credit unions and other financial institutions to ensure consumers get a fast, free and easy-to-use service. ComparaSave.com is a division of Insurance Hotline which is owned by Torstar Corporation, one of Canada's leading media companies with business including the Toronto Star (Canada's largest daily newspaper), Metro (Canada's largest free daily newspaper), Metroland Media Group (publishers of over 100 community and daily newspapers), and Harlequin Enterprises, a leading global publisher of women's fiction.