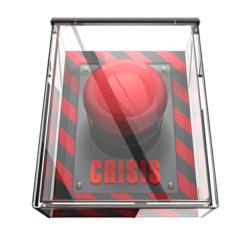 Global Digital Forensics has the trained personnel to recover physical cyber assets from hostile environments, such as HAZMAT areas, or areas where the threat of violence or physical harm is a reality
New York, NY (PRWEB) November 07, 2012
The devastation left in Superstorm Sandy's wake has been enormous, with the loss of life and property still not yet fully tallied. But just as other catastrophic disasters have proven time and again, once the floodwaters subside and the fires cease to rage, the long, arduous job of picking up the pieces and putting them back together again begins, for individuals and businesses alike. And in today's interconnected digital world, cyber assets and Electronically Stored Information (ESI) play a more important role than ever before when it comes to "getting back to normal."
Global Digital Forensics (GDF) has extensive experience in data recovery and cyber asset recovery from disaster stricken regions, and with some offices in NY, GDF is also intimately familiar with the particular challenges posed by Superstorm Sandy's aftermath.
Joe Caruso, founder and CEO/CTO of Global Digital Forensics, has been on the ground in the area throughout the entire event, from pre-storm preparations through these first stages of recovery, keeping everything running and functional with a lot of backbreaking hours of cleanup and finding creative ways to negotiate the additional chaos caused by the power outages and communication problems still faced by millions. "It's been truly devastating to the area and it's being felt by people everywhere, both within the region and those farther away that depend on their relationships with affected entities. Just the power, phone and Internet problems have proven to be calamitous for many individuals and businesses in the area, but those services will eventually be recovered by the great crews out here working feverishly night and day to get the exhausted, frustrated and scared population back on track. But what happens when the power is back on and the Internet is back up if all the critical cyber assets and data you relied on every day were claimed by flooding, fire or any other kind of physical damage during the storm? Let me tell you, it can make grown men weep with hopelessness. But the good news is, we may be able to rekindle that lost hope."
With that New Yorker never-say-die attitude shining through, Caruso explains what can be done to save the day, "Our skilled and highly trained teams recover cyber assets, and where necessary, even decontaminate and prepare systems for recovery. Our data recovery labs can often recover data from flood damaged, physically damaged or fire damaged media. While full recovery can never be 100% guaranteed, GDF has the experience and equipment to maintain some of the highest recovery rates in the industry. Some of jobs we've done in the past would truly boggle your mind, from laptops with important data collected over months sitting in seawater for extended periods, lost off a research vessel, and drives from computers ravaged by fire with melted casings, all the way to systems which were highly damaged from an earthquake, we've done it all. From single drives to servers, we win on a lot more recoveries than we lose. It's always a great feeling to see the relief wash over a client's face once we've done our thing. We've got teams trained to handle hostile environments where physical harm looms large, even HAZMAT situations, from sewage filled basements to chemical dangers or even radioactive environments, and I can tell you from my experiences on the ground in Sandy's aftermath, there are a lot of those kinds of disgusting and dangerous environments around at the moment. We are in a very fortunate position compared to many who suffered this ordeal, we've got offices and labs in different parts of the country and responders strategically situated across the country and the globe, so unlike many with all their eggs in one basket, it really helped us get through this and allows us to help a lot of people and businesses in dire need of services like ours at the moment. All they have to do is make the call."
To speak with a Global Digital Forensics cyber asset recovery specialist, call 1-800-868-8189 so they can provide full details on costs, realistic expectations as far as time required and the chances of success, the process involved to complete the acquisition and recovery, and/or any other answers to questions you may have.
*Global Digital Forensics is a recognized industry leader in the fields of computer forensics and disaster data recovery. With two decades of experience serving everyone from individuals to Fortune 100 companies, GDF's diverse background assures the highest quality results in the industry, delivered on time, and on budget. Emergency HAZMAT certified data retrieval and recovery responders available 24/7 at 1-800-868-8189.