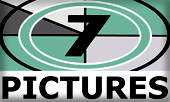 (PRWEB) November 12, 2012
Leading professional video production company, Seven Pictures, is sharing the secret to corporate success with their new method of production – video bios, the newest tool for setting up positive expectations and starting successful corporate relationships using a sense of familiarity to heighten trust. Using professional quality cinematic techniques, Seven Pictures portrays the corporation's spirit, purpose and overall history, in a high quality package that creates a sense of connection that is both impressive and entertaining.
"The sense of personality and relationship has become more important part in business practices and video bio production really brings that to life," says a representative of Seven Pictures.
Video Bios, often used as a short introduction of the organization or company, establish an important initial relationship between the company, prospects and new clients. As a stronger and more effective representation of a company, video bios create a sense of connection that words along fail to create prior to in-person meetings or phone conversations. Instead of describing who a company is, what they do and who their team members are about, they now have access to professionally packaged video bios ready to be sent out through an emailed link, newsletter or on the website for instant viewing.
Seven Pictures meets with the top leaders and spends time developing a strategic approach for a more branded look, feel and tone for video bi production. From the colors to the warmth, Seven Pictures ensures that everything is instilled in each video bio along with the expertise of each leader featured.
Find more regarding Seven Pictures Video Bio Production.
For more information visit
About Seven Pictures: Seven Pictures takes a meticulous and disciplined approach toward video production. With over 20 years experience in the industry they specialize in creating cinematic quality product videos, corporate videos, training videos, and TV commercials with unparalleled craftsmanship. Seven Pictures is a pioneer who understands that a high quality video production is more than just point and shoot—it's about delivering visionary ideas and executing something spectacular. To see what Seven Pictures can do for you visit http://www.SevenPictures.com.