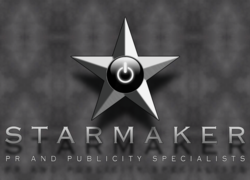 The music business is not always glitz and glam
Nashville, Tennessee (PRWEB) November 07, 2012
Nashville publicity firm, Starmaker PR Group, launched the first episode of it's new weekly audio series, Music City Social. The weekly podcast series features interviews with Nashville's music business insiders and is hosted by Drew Bourke, a 25-year Nashville resident and musician. The show launched with songwriter/producer Steve Mandile, who is currently appearing on ABC's hit television show, Nashville.
"The primary goal for Music City Social is to entertain. We have some fantastic stories from some very interesting people who have stories about what really happens in the music business. Anyone considering a career in music should definitely listen to this program. The music business is not always glitz and glam. Nashville has an abundance of people with fascinating stories to tell. When the stories deal with loss or disappointment, we try to keep an element of humor present. Most of the show's guests have had time to process their misfortunes, and can now laugh about them", according to Drew Bourke, host and producer of the show.
The first episode featured award-winning songwriter/producer, Steve Mandile, who is currently playing guitar for Rayna James on ABC's hit television show, Nashville. The second episode will be released on Thursday, November 8, and features an interview with Oak Ridge Boys' guitarist, Don Carr. Don will share stories about working with the Oaks' and also a one-year stint with music and television star, Marie Osmond.
Starmaker PR Group is using it's strong social media marketing skills to help promote the show by using their Facebook pages and Twitter accounts to drive traffic to the show.
Music City Social is the creation of Starmaker PR Group, a publicity firm based in Nashville, Tennessee. The show will be distributed in podcast format until offline distribution is finalized. Streaming episodes, downloads and additional information can be found at http://www.MusicCitySocial.net.