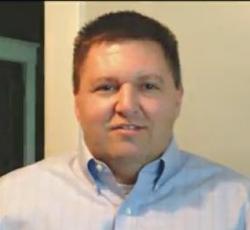 Cleveland Park offers a great opportunity for young professionals, investors and small business owners.
Nashville, TN (PRWEB) November 07, 2012
Cleveland Park is located in East Nashville and adjacent to the hip neighborhoods of Greenwood Neighbors and Maxwell Heights. The neighborhood takes its name from Cleveland Park that was turned over to Nashville to manage in 1963. "Cleveland Park offers a great opportunity for young professionals, investors and small business owners," Jolly said.
Thomas Talbot was a settler and plantation owner who once owned most of this area. Dickerson Pike is the historic main street in this neighborhood. A Revolutionary soldier named Robert Cartwright was contracted by the county to build a road from Nashville to Goodlettsville. He built Dickerson Pike along a former buffalo trail. As part of a ten year revitalization effort, Buffalo statues were erected at the corner of Dickerson Pike and Spring St. This road has some excellent views of the downtown skyline and excess commercial capacity which make it an excellent investment opportunity.
In recent years, Cleveland Park is on the way up. Here's why most people consider Cleveland Park an Emerging Neighborhood:

Located just east of gentrified Greenwood Neighbors and Maxwell Heights in East Nashville.
The neighborhood has many historic Cottages, Bungalows and Victorian Homes.
Active new construction infill.
Steadily improving living conditions.
Extremely close to Downtown Nashville.
Access to public transportation from the Metro Transit Authority.
The commercial district and identity are currently developing in Cleveland Park. Dickerson Pike, Douglas Street and Cleveland Street hold the best opportunities for local restaurants, cafes and stores. Lischey Avenue and Meridian Street has a good street design with sections that are ready for redevelopment.
Most consider Cleveland Park for value as compared with other nearby neighborhoods. The price difference between similar homes in East Nashville is amazing. The recent, average sales price in Cleveland Park is $113,852 versus an average sales price in Greenwood Neighbors of $202,800.
If you are considering an emerging neighborhood in East Nashville, consider Cleveland Park.
Individuals interested in more information about Cleveland Park or other neighborhoods should contact Steve Jolly at NashvilleRealEstateNow.com.