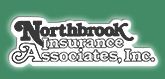 In Menomonee Falls this week, several businesses were the target of thefts. The items stolen varied from landscape equipment to vehicles
Menomonee Falls, Wisconsin (PRWEB) November 07, 2012
Owning a business comes with a lot of responsibilities. Owners have to worry about employees, profits and customer satisfaction. One thing owners often do not consider is the threat of being targets of theft. No one ever thinks it will happen to them – however, according to recent crime reports by the Census Bureau there can be well over 100 instances of business theft in the United States per year.
In Menomonee Falls this week, several businesses were the target of thefts. The items stolen varied from landscape equipment to vehicles and in all instances, the thieves were breaking and entering in the evening and early morning hours. It is of the utmost importance to make sure businesses are safe from these kinds of threats, and the Wisconsin insurance experts at Northbrook Insurance Associates Inc. want area businesses to be informed.
Here are some ways to protect businesses from burglary:

Installing adequate and bright lighting to keep areas near doors and windows well-lit will deter potential threats.
Invest in a silent alarm system and do not share the code with anyone.
Businesses should operate with a cash protection system- employees can be trained in how to handle any potential attacks from thieves. Additionally, there should only be a minimal amount of cash on the premises.
Installing a security system with cameras will help employees remain aware of their surroundings, and help in the occurrence of a theft.
Of course, it is important to have business insurance in Wisconsin but precautions should be taken beyond those measures. The experienced agents at Northbrook Insurance Associates, Inc. want Wisconsin businesses to be safe and prepared.
Theft and crime is devastating to business owners. Northbrook Insurance Associates Inc. is prepared to provide business insurance in Wisconsin and encourages businesses to learn more about their options today. To learn more call (800)-948-8570 or visit our website today!
About Northbrook Insurance Associates Inc.:
Established in 1978, Northbrook Insurance Associates Inc. offers a wide range of insurance experience both from founders Robert Butzke and Allen Christ and the staff, many of which have worked for insurance companies therefore have extensive backgrounds in underwriting, claims and risk management. The Wisconsin-based agency's mission statement is based on four core goals: customer satisfaction, integrity, professionalism, and stability.