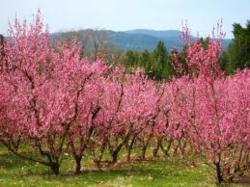 To Give Is As To Receive When In Need
Altamont Tennessee (PRWEB) November 07, 2012
One company that wants to help in this recovery effort is TN Tree Nursery. TN Tree Nursery is a tree nursery located in Altamont, Tennessee and they want to help the people who have been affected by Hurricane Sandy by providing them with a tree, shrubs or plant free of charge. This tree will be helpful as being able to be a symbol for people to know that every cloud has a silver lining and that with this tree they will watch it grow and realize that good came from the disaster. Also to let the people know they are in our hearts, prayers and on our minds.
If you want to be a part of this program, or if you know someone who could benefit from it, go to http://www.tnnursery.net/hurricane-sandy-disaster/ and fill out the information on the site. A tree will then be sent to you.
This hurricane did a lot of damage and we probably will be working on recovering from it for a while. We all need to pitch together and help rebuild. It is good that companies like TN Tree Nursery are willing to help donate their resources in order to help in the rebuilding efforts and that hopefully we will be able to have trees once again reaching to the sky.
With Hurricane Sandy,Subways were flooded, power was knocked out, even Wall Street was shut down for two days, the last time that happened was back in the 1880s. Even now people are trying to get their lives back on track, made even by harder by basic things such as regular operating Mass Transit, Plumbing, and Electricity not operational.
In response to the monstrosity of Hurricane Sandy many companies and private businesses are doing everything that they can in order to help get those individuals who were affected by Hurricane Sandy to get back on their feet quicker. Be it beverage companies shutting down a product line in order to make canned water to insure that people have something safe to drink where there is no running water to laundry detergent companies providing operating washing and drying machines in order for people to have a place to go wash their clothes, people are pouring out help in droves.
Tn Nursery is a state certified online nursery that is family owned and operated that always tries to be there for the needs of the people of their heritage.