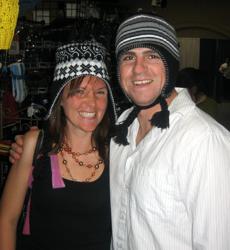 We are asking our attendees to please donate their gently used ski clothing this weekend at the show to help the Hurricane Sandy victims."
San Diego CA (PRWEB) November 08, 2012
The annual San Diego SnowJam Ski and Snowboard Expo, taking place for the 16th year this Friday Nov. 9 through Sunday Nov. 11 at the Del Mar Fairgrounds, will collect cold weather clothing from those willing to donate and send it back East to those in need following the devastation of Hurricane Sandy.
"Our hearts go out to the folks who are suffering as winter sets in and they are still without power or heat," said SnowJam producer Ron Parent. "Many of the thousands of people who come to our event are replacing ski jackets, snow pants, gloves, and beanies, and we will take their old ones off their hands and send those items to where they can help some people out. So we're asking everyone who attends SnowJam this year to please bring their gently used outerwear to the Expo and deposit them in the giant bin at the show instead of letting them sit in the closet all season!"
SnowJam features mountain resorts from throughout the Western U.S. and numerous vendors offering deep discounts on equipment, clothing, lodging, season passes and virtually everything skiers and snowboarders need to enjoy a great winter season. The event offers new skis, snowboards, boots, jackets, pants, and accessories from every manufacturer in the industry.
Attendees receive a free lift ticket to Mountain High Resort in Wrightwood, CA in exchange for their SnowJam admission ticket.
Information about the San Diego SnowJam Ski & Snowboard Expo can be found at http://www.SnowJamShow.com.