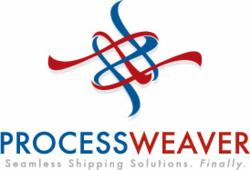 Santa Clara, CA (PRWEB) November 07, 2012
ProcessWeaver has released XCarrier's 5.1 Enterprise Centralized Shipping (ECS) solution to SAGE customers worldwide. Along with the ECS module, ProcessWeaver promoted their entire suite of TMS solutions at SAGE Summit 2012 for the first time.
"ProcessWeaver has offered world class shipping solutions to enterprise companies leveraging SAP and Oracle systems around the world. We are now bringing these same enhanced shipping processes to SAGE customers at an affordable price." stated Sailu Thota, XCarrier Product Delivery Manager for ProcessWeaver. "No matter what version of SAGE product line a company uses; XCarrier can help streamline logistics process without error." Ms. Sailu added.
As a result of the integration, ProcessWeaver, Inc. now provides a complete transportation management platform with the ability to completely eliminate 3rd party black box systems, custom interfaces, or manual shipping processes in the warehouse. ECS provides a flexible shipping platform that can support existing business processes without compromise. Regardless of the industry or region, ProcessWeaver's solutions offer a global shipping process across the enterprise.
ProcessWeaver and SAGE customers can now streamline to any carrier (FedEx, UPS, DHL, TNT, Purolator, DPD, Canada Post, DB Schenker, etc.) and multi-mode (Air, Ocean, Rail, & Road) shipping business processes and services in an easy, fast, secure, and reliable manner to address critical shipping challenges.
Brendan Cosgrove, Global Director at ProcessWeaver, Inc., stated "The relationship between SAGE and ProcessWeaver is a positive win-win for clients and our company. SAGE Summit represents the eco-system of SAGE in order to learn extended solutions available for X3 and other SAGE products. XCarrier has showcased an enhanced shipping functionally that can add to the ROI on SAGE users IT investment."
"Adding SAGE to our portfolio of integration partners is a demonstration of our continued commitment to our product strategy and growth" said Olga Petrova, Global Marketing Manager. "ProcessWeaver ECS xCarrier solution complements and extends the functionality of any back-end application. "
About ProcessWeaver, Inc.:
ProcessWeaver, Inc. is a leader in providing seamless Transportation Management Solutions for customers worldwide. ProcessWeaver specializes in providing automated multi-carrier global shipping solutions. ProcessWeaver solutions work with multiple carriers e.g. FedEx, UPS, DHL, USPS, TNT, Purolator, LTL, TL, FTL, Ocean Freight Carriers, and Freight Forwarders. ProcessWeaver is headquartered in Santa Clara, California USA along with geographical locations in Brazil, United Kingdom, Singapore, Belgium and Canada.
For more information,please visit our website http://www.processweaver.com, email us at info(at)processweaver(dot)com or call us at +1 888 932 8373