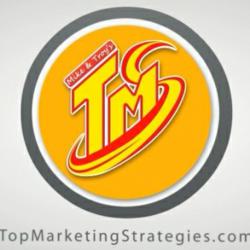 (PRWEB) November 12, 2012
The dynamic duo of Internet marketing entrepreneurs known for their tell it like it is style, Mike and Troy of ArticlesOnTap.com, have just announced they will be offering a killer bonus for the ongoing Profit Hacks launch that opened on October 29th with an official cart opening taking place on November 12th. The pair's lead site, TopMarketingStrategies.com, the primary blog for the phenoms, will be where those interested can learn more about the bonus offer as well as stay updated on the live stream which will be taking place on November 8th. Since the cart will only be open until November 15th, those who want to grab Profit Hacks for themselves, as well as Mike and Troy's bonus offer, will want to act fast while before time runs out and click here. Since the duo are so selective about recommending any product to those who trust them to deliver news, insights and advice on all things marketing related, the bonus is a particularly good sign that Profit Hacks is indeed going to be one product that those in the Internet marketing, as well as those with a business they are promoting via the web, are not going to want to miss out on.
Profit Hacks is the brainchild of two marketing powerhouses, Rich Schefren of Strategic Profits and Pete Williams of Preneur Marketing. Both men have accomplished a great deal in the world of Internet marketing, as well as in the world of offline business, and this latest product will bring together their combined knowledge and experience to show anyone in any kind of business how they can improve what they do and how they do it. The focus is on managing resources efficiently by using strategies and tactics that can dramatically lower the amount of time spent handling the everyday things that businesses owners deal with. Profit Hacks will show its audience how to ramp up their productivity and accomplish more than they dreamed possible through the 7 module course. Mind maps, transcripts, audio recordings and more than 100 hours of video make this an incredible opportunity for those who are not satisfied with achieving modern success because they realize that so much more is possible in business today. The team behind Profit Hacks is committed to making sure the course can benefit entrepreneurs on even the smallest budgets who want to produce big profits by coming to a better understanding of how to approach key aspects of their enterprise. With the ever expanding audience the web has to offer and so many niches still in need of those who can meet their needs, Profit Hacks' arrival could not have come at a better time.
Those who want to learn more about the Profit Hacks bonus offer Mike and Troy have in store should visit TopMarketingStrategies.com today. Here they can subscribe to the blog so they can keep up to date with the fresh posts that appear each week, loaded with valuable information anyone doing business online can benefit from.