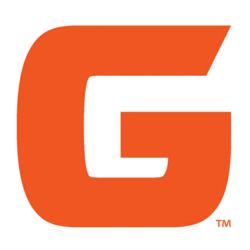 This union will focus on providing dynamic marketing solutions to lawyers and law firms looking to establish an online presence.
San Diego, California (PRWEB) November 08, 2012
Gadzoog (http://gadzoog.com/), an internet marketing agency that offers services to all industries, has now added an additional specialty in legal marketing, with the newly announced acquisition of Legal Tells, a legal marketing firm. This union will focus on providing dynamic marketing solutions to lawyers and law firms looking to establish an online presence. Running a successful marketing campaign that fully incorporates traditional marketing along with a complete online strategy to build an internet presence takes experience and expertise. For many companies, finding qualified and affordable services to help with the many tasks involved has often meant searching extensively. Gadzoog has, for years, been a powerful resource for a variety companies and helped them build a strong online presence, thereby increasing business for those companies, and now the legal community will benefit, as well.
With years of internet marketing experience, Gadzoog can now offer lawyers and law firms a strategic advantage over their competition by adding a strong online component to their business and marketing profile. Without superior search engine optimization (SEO), websites associated with any type of business will not be highly visible online. Gadzoog helps to provide the exposure and visibility to businesses, using innovative and cutting edge SEO techniques. With services ranging from on site and off site search engine optimization to content generation to social media marketing to pay per click advertising campaigns, law firms that are seeking to build their brand on the internet will see their search engine ranking rise, which will correspond with an increase in traffic and a broader customer base. Each of these components is a necessary part of a successful online marketing campaign.
According to top Gadzoog officials, this acquisition can now allow Gadzoog to better help law firms make the switch more easily from being offline businesses to being successful online businesses. In today's business world, competition is stiff, and having an online presence is practically mandatory. With the help of Gadzoog, law firms can "focus solely on what (they) do best and allow (Gadzoog) to focus on generating revenue" for the company through various online channels. Such online marketing channels include search engines, social media, blogs and more.
Although offline businesses have historically prevailed, this is no longer the case and an online presence is required. Says Gadzoog, "In the past, businesses were able to accomplish most of their marketing goals by placing ads in the Yellow Pages or local newspaper, or by sending out mass mailings to their local communities." Today, the best online marketing success comes as a result of a trusting relationship and a deep understanding of goals and strategies between a marketing firm and a client, and Gadzoog focuses on the development of a long term collaborative strategy between their internet marketing firm and all clients that is intended to "ensure that (every) company sees a high return on investment." The acquisition of Legal Tells further expands the expertise that is offered.
Although closing its doors to specific legal marketing services, Legal Tells will continue to offer a paid legal directory to help consumers with the task of finding law specialists of all varieties, in many different areas. All former clients and customers of Legal Tells will be serviced fully by Gadzoog for any marketing needs.
For more information about internet marketing services, to request a quote, or to find out how to obtain internet marketing services for a law firm or other business, visit http://gadzoog.com/ or call 1-951-234-7480