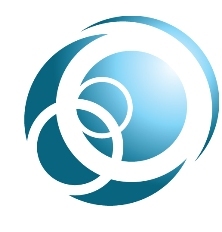 SEO isn't a game anymore; it is a business, and it takes Internet marketing professionals who know what they are doing to get great results.
Perth, Western Australia (PRWEB) November 08, 2012
In a recent post on their blog, Oracle Digital provided statistics and proof that SEO provides a higher percentage of website leads and traffic on the Internet than any other technique. It also showed that SEO provides more leads than any traditional form of advertising used by those who were surveyed.
The information comes from a document called "MarketingSherpa's 2012 Lead Generation Benchmark Report." The 163-page report was culled from a survey of 1,915 companies about their marketing practices and the results of those practices. Oracle Digital summarised the results into a blog post, and explained the implications of the report.
The raw numbers are quite conclusive. When the survey asked the businesses where their website traffic was coming from, organic search got credit for 47% of all traffic. Email marketing campaigns weighed in at 24%, while paid search came in at 16%, and referrals from other sites provided 6% of traffic. Social media sites brought in 5%, and social media ads brought in 2%.
The businesses were then asked what percentage of their total lead volume, including phone calls and office or store visits, was generated by all marketing tactics. The big winner was SEO, which provided 24% of total lead volume. Paid search, or PPC, came in second with 22%. E-mail marketing was third at 20%, while tradeshows garnered 18%, website optimisation, management or design was given 15% of the credit.
Direct mail, content marketing, social media, and print advertising were next, followed by webinars, and finally, mobile marketing. These numbers were averages, and were filtered through humans, and subject to the foibles thereof. A few sources, such as TV advertisements, were left off of the survey, but the major trend is still obvious: nearly one out of every four leads for businesses, including all advertising, is coming through SEO. When Internet leads only are considered, nearly one out of every two leads is coming from SEO.
James Corby, Business Development Director of Oracle Digital, sees the study as confirmation of his professional observations as one of Australia's major SEO providers: "Numbers like these are the reason we became so passionate about SEO in the first place. As we said in the blog post, 24% of leads are coming from SEO, but we can almost guarantee that nobody is spending 24% of their marketing costs on SEO, and the average business owner certainly isn't."
Corby continued, "Businesses live and die by targeted leads, period. The most effective and most cost-efficient way to get those leads is by SEO. SEO used to be easy, but Google has made algorithm changes that have made it more and more difficult for lazy marketers to game the system. In this era, it takes real, solid SEO, with great content that makes people want to stay on your website, to get to the top of the search engines for relevant keywords."
Corby concluded: "The days of slapping up a quick website, stuffing a few inferior posts with keywords, and waiting for the leads to roll in are over. SEO isn't a game anymore; it is a business, and it takes Internet marketing professionals who know what they are doing to get great results. We know how to do it right by giving both potential customers and search engines exactly what they want, without taking shortcuts."
Oracle Digital is a Search Engine Optimisation company in Perth. Visit their website and see how they can bring more traffic and leads to your business: http://www.oracledigital.com.au/. If you want to talk to one of their web marketing experts, dial 1300 899 851.