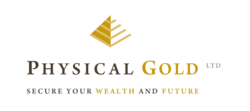 Such huge world effecting decisions like the American presidency will always influence commodities such as Gold
(PRWEB UK) 7 November 2012
In light of America re-electing President Obama the price of Gold has reached a two week high. The victory has seen Gold analysts claiming that bullion will rise to towards $1,800 per ounce, a reaction to the Democratic returning to Washington's renowned Whitehouse.
A repor t from ANZ stated, 'We forecast gold will end the year at $1,780 an ounce and peak late in 2013 at around $1,890 an ounce. We think there could be upside risks to these forecast highs, in the event of additional US policy easing or signs of inflation following the liquidity injections of the past four years.'
A spokesperson from Physical Gold commented on the rise, 'Such huge world effecting decisions like the American presidency will always influence commodities such as Gold Coins. In the upcoming weeks to the election the price of Gold weathered some inconsistency and reluctantly in investments. Since the announcement of Obama being re-elected as President the price has soared with specialists predicting it to increase furthermore. This type of year also sees India buying large amounts of Gold with festivities like Diwali and typical weddings taking place this time of year. This is of course great news for Physical Gold, and we hope such developments continue over the next few months.'
Physical Gold is continuing to watch these latest gold developments with interest.
Physical Gold Ltd is a leading UK gold dealer, helping investors diversify their portfolios with innovative investment solutions. Renowned for their ground breaking products such as the Sipp gold and Gold Accumulation Account, the firm specialise in providing customers with tailored assistance in sourcing the best gold for their personal requirements. Based in London, the team are BNTA accredited and have an unrivalled knowledge of the gold market as well as an exceptional understanding of the general financial markets.