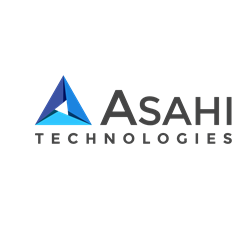 The development team at Asahi Technologies with their extensive coding abilities and technical know-how will enable clients to incorporate all their desired features into applications
(PRWEB) November 07, 2012
According to Gartner, the mobile sales unit report for the second quarter of 2012 indicates that Apple iPhone users are highly gratified and 94% of them plan to buy another iPhone in the near future. However, a mere 47% of Android users intend to repurchase one more Android device, while 42% plan to buy an iPhone. Further, Apple is also the leader in the apps market due to the abundant no of applications, the large amount of revenue generated by each application and the number of developers using iOS to create high class and innovative mobile apps for every plausible business or service. While the iPhone market is poised to grow rapidly, Asahi Technologies launches high quality, cost-effective and customized iPhone application development services for businesses across diverse industries.
The enormous popularity of iPhone applications offers seemingly endless opportunities to develop innovative mobile apps with stunning features that are simply irresistible. To help businesses adapt their products and services to the marketplace and target the right customers, Asahi Technologies offers salient features like robust database driven applications, multi-player custom gaming development applications, GPS applications, social networking applications and more.
With a rich experience in iPhone application development, the expert team at Asahi technologies creates dynamic, extremely appealing, flexible and highly functional applications to help companies experience the ease of use, instant gratification, enhanced brand recognition, increased customer retention and improved revenues. "The development team at Asahi Technologies with their extensive coding abilities and technical know-how will enable clients to incorporate all their desired features into applications" stated Vinod Subbaiah, the CEO of Asahi Technologies after launching the service in New York.
To help businesses know more about Mobile Application Development, Asahi Technologies provides a free online consultation to clients letting them understand their iPhone options. The firm also provides touch application development using Sencha Touch and Mono Touch.
About Asahi Technologies
Asahi Technologies is a New York based web design and development firm that provides software consulting and Web solutions to small and medium level businesses all across North America. Asahi Technologies specializes in responsive design, cloud computing, online marketing, mobile application development and open source technologies. Under the leadership of Mr. Vinod Subbaiah, who himself started his career as a software programmer, Asahi Technologies' team comprises of experienced software professionals having extensive knowledge of technology with B2C and B2B operations. The firm's headquarters is located in New York City, NY.