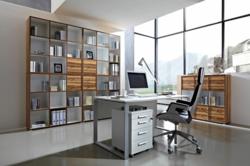 FurnitureInFashion has launched a splendid discount offer where consumers will be able to save more with more spending.
(PRWEB UK) 9 November 2012
FurnitureInFashion has launched a splendid discount offer where consumers will be able to save more with more spending. The company is offering flexible discount offers on different purchases with a price structure which will help the customers save a lot of money along with buying complete home solutions. FurnitureInFashion has received an incredible response to this offer as the customers have shown immense interest and have already placed bulk orders with FurnitureInFashion.
The owner and managing director of FurnitureInFashion Asad Shamim said, "FurnitureInFashion is very pleased to receive such a positive response to its generous offer. This offer is ideal for customers who are planning to redecorate their homes or have shifted to another house. Such homeowners can now buy bulk furniture items for their homes at extremely reasonable price as we offer increasing discounts on bulk purchases. We hope to receive more customer orders not only from within UK but also other countries as we are already working with Iraqi authorities for supplying furniture for several buildings and offices."
FurnitureInFashion is offering this splendid price relief on all of its furniture ranges including living room, dining room, bedroom, office, bathroom and hallway. In addition to this, customers can also get several home accessories and lighting fixtures at very reasonable rates in this offer. FurnitureInFashion is offering its most modern, high end and contemporary furniture range in this offer in several colors, designs and materials. Mr. Asad said, "FurnitureInFashion not only believes in offering price discounts but is adamant in offering its best products so that the customers can take full advantage of such offers."
FurnitureInFashion is offering different discounts on different amount of purchases. Mr. Asad explained the offerings and said, "If you buy or place an order over the price of £1000, you will earn a discount of 5% on it including all the items. If you end up buying or placing an order above £2000, you will earn a discount of 10% on the given amount. If however you are in the mood of buying more than 2000 and probably going to cross £3000, you will be able to enjoy a discount offer of 15% on your purchases. FurnitureInFashion is offering generous offers on generous purchasing so that you can enjoy the fact that you have earned great discounts on great amount of shopping."
The website of FurnitureInFashion has detailed information regarding the discounts and discount coupon codes as well. Mr. Shamim said, "The use of discount code is very simple. All you need to have is an account with our website. Add the items of your choice to your basket. Once you are done with shopping within a particular range where discounts are applicable, enter your discount code in the box marked "coupon code". By following this simple process, you will be able to easily place an order with us and enjoy the offer."
The discount offer is also available at the showroom of FurnitureInFashion located in Bolton. FurnitureInFashion is currently the leading supplier of hallway, dining and living room furniture in the UK. FurnitureInFashion is also leading in maintaining 90% stock at all times which means that the customers are definitely going to have their perfect furniture collection at any given time. FurnitureInFashion is offering free home delivery service within the UK and is true to its promise of delivering quality and genuine furniture.
About FurnitureInFashion
FurnitureInFashion is a UK based online retail business. It supplies furniture items from its German based warehouse and has a showroom in Bolton, UK. The company provides everything from umbrella stand wall art and room dividers to bedroom, bar stools and computer tables. FurnitureInFashion offers excellent free delivery within UK and has a fantastic customer service as well. For further information and details about the sale, visit http://www.furnitureinfashion.net