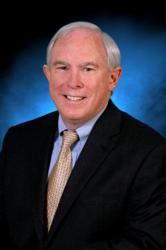 Chapel Hill, NC (PRWEB) November 15, 2012
Career Partners International, one of the world's largest providers of talent management solutions, recently acquired Retirement Options, the leader in retirement coach training.
Retirement Options trains, certifies and licenses independent coaches, career consultants, financial services companies, educational institutions and associations in the use of its Retirement Success Profile (RSP)© and LifeOptions Profile (LOP)© assessments and Retirement Options© Coaching program. Through this diverse network of professionals, Retirement Options has delivered pre-retirement assessment and life-planning services to over 30,000 individuals.
"Based on the changing workforce demographics and the large number of baby boomers preparing for retirement, this was an excellent opportunity," said David P. Hemmer, president and chief executive officer of Career Partners International. "With our focus on talent management and our expertise supporting individuals through transitions, Retirement Options fits nicely within our portfolio of services."
Career Partners International has been assisting their corporate clients' mature workforce to prepare for the next phase of their life through its New Horizons™ program. New Horizons™ helps employees prepare for the transition to retirement by assessing their retirement readiness and strategically planning for a future that's aligned with their changing lifestyle. The program includes Retirement Options' LifeOptions Profile© assessment.
"We look forward to growing and supporting the network of professionals utilizing Retirement Options," commented Hemmer. "The work they do with individuals is extremely important and will only increase in significance as even more people will face difficult retirement decisions in the coming years."
About Career Partners International
Established in 1987, Career Partners International is one of the world's largest and most successful global providers of talent management solutions. Organizations of all sizes and industries turn to Career Partners International to successfully assess, engage, develop and transition talent using the expertise of over 1600 highly experienced professionals in the areas of assessment, executive coaching, leadership development and outplacement. With more than 200 offices in over 40 countries around the world, Career Partners International assures that its clients have local experts in talent development, career management, executive coaching, outplacement and career transition services. Additional information can be found by visiting http://www.cpiworld.com.