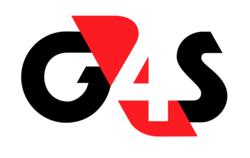 "Our returning veterans and their families are a natural fit for our company," says G4S Secure Solutions USA, President Drew Levine. "They bring work experience, superior capabilities and the kind of workplace commitment we are always looking for
Jupiter, FL (PRWEB) November 08, 2012
For the fourth consecutive year, G4S Secure Solutions (USA) has been recognized as a Top 100 Military Friendly Employer® by G.I. Jobs magazine for 2013.
Veterans can be found at every level of the G4S organization - from entry-level roles through to senior management. G. I. Jobs magazine recognizes that G4S supports military veterans, National Guard and Reserve members with its recruitment and employment outreach, professional development opportunities and transition assistance for vets as they move from the military to a corporate culture.
"Our returning veterans and their families are a natural fit for our company," says G4S Secure Solutions USA, President Drew Levine. "They bring work experience, superior capabilities and the kind of workplace commitment we are always looking for."
The magazine's criteria for selection to the Top 100 list included the strength of company military recruiting efforts, the percentage of new hires with prior military service, retention programs and company policies on National Guard and Reserve service. The results are then complied from a data-driven survey sample of 5,000 companies whose annual revenues exceeded $500 million.
Patrick Dawson, G4S General Manager in Pensacola, Florida is a former Command Sergeant Major in the U.S. Army. Dawson believes that G4S is a great place for veterans to work after leaving the military.
"G4S is a Top Military Friendly Employer® because our structure and professionalism align with our military," said Dawson. "Veterans understand G4S security job standards and being held accountable for the work they do. It's a seamless transition for veterans."
G4S Secure Solutions is proud to have developed programs that target and build upon the excellent skills and training of our military veterans. These skill sets combined with multiple levels of training, experience and qualifications allow us to design specialized security programs that meet our customers' specific needs.
Now in its 10th year, the Top 100 Military Friendly Employers® list is the premier resource for transitioning service members and spouses seeking civilian employment. The survey results that determined the 2013 list were independently tested by Ernst & Young LLP based upon the weightings and methodology established by G.I. Jobs magazine.
About G4S Secure Solutions
G4S Secure Solutions is the nation's leading security company, providing a wide range of security services and technology solutions. The G4S expertise in analyzing security needs and developing specialized programs enables customers to reduce the total cost of ownership for security and related services, and focus on quality improvement and risk reduction. For more information visit: http://www.g4s.com/us
About G4S
G4S is the world's leading secure outsourcing group, specializing in outsourcing of business processes in sectors where security and safety risks are considered a strategic threat. G4S is the largest employer quoted on the London Stock Exchange and has a secondary stock exchange listing in Copenhagen. G4S has operations in more than 125 countries and over 657,000 employees. For more information on G4S, visit http://www.g4s.com