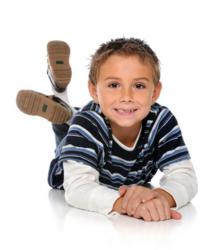 A child can't make the decision to become a model; it's all down to the parents
London, UK, 8th November 2012 (PRWEB UK) 8 November 2012
With new pages added on a daily basis to an ever expanding website, the UK's largest model agency directory on the Internet adds an extra section to their How To Be A Child Model Guide.
'A child can't make the decision to become a model; it's all down to the parents,' explains Stevie Lake, Marketing Manager for UK Model Agencies. 'There are very strict rules surrounding a child doing any work while still at school. A parent needs to know from the offset that their child's modelling needs to be considered a hobby, not a profession.'
UK Model Agencies specialise in not only providing a website dealing with all aspects about the industry, but with their partners, La Mode London, the model advice specialists, they also dish out all sorts of model advice. Offering parents' guidance on how their child can become a model is just a small part.
' Being at the heart of the modelling industry, our researchers and writers are able to see first-hand how strict the rules are regarding underage modelling and we pass this on to our readers,' explains Helen Stark, Fashion Editor for UK Model Agencies. We recommend three top tips to tell if a child has got what it takes and how to become a model.'
With more unique visitors each month than ever before, the team at UKMA certainly seem to be a hit with their modelling website.
Helen goes on to say, 'We all consider our kids to be angels, but looks aren't everything. A child needs to have three other qualities if they are going to be successful at child modelling. A child, no matter what age, hasn't got the ability to consider modelling for themselves; it's up to the parents to see if they can tick off these three important qualities in their kids.
She goes onto to explain,
'Apart from looking the part, a child needs to show an inclination and interest in modelling. Does the child like to show off, have a tendency to jump up in front of a family gathering and perform or try to be centre stage at a party? If the answer is yes, then this is the first test past. If the child likes to get dressed up or has got a tendency to jump in front of the camera when you're trying to take a picture of the dog, then they have one of the qualities needed straightaway.'
The second tip is to practice their smile, posing in front of mirror, or better still in front of a camera,' says Helen.' Does your child actually enjoy posing and preening? A great test is to take your child outside and see if they continue to preen in front of the camera lens or do they become bored easily and distracted? Depending on the age of your child, the younger they are then obviously they will get easily distracted, it's inevitable, but parents will know deep down if they seem to show a real interest and are enjoying themselves.'
The third key piece of advice UKMA can impart is, 'if the results are positive and you genuinely think your child would gain a lot of enjoyment out of modelling, then a parent now needs to question themselves. Can you give up your time and effort to support your child's potential modelling career? Have you got the time to give up evenings or weekends to take your children where ever they need to go, to casting sessions and photo shoots?'
'It isn't fair to push a child into doing something if they lack interest. Only a parent knows their children well enough. Ultimately a child will resent their parents in the long run if they are pushing them too hard in a direction they don't want to go.'
See the new pages as they are added at http://www.ukmodelagencies.co.uk everyday.