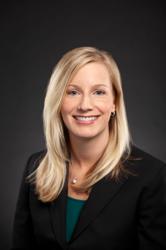 CHERRY HILL, NJ (PRWEB) November 08, 2012
Kate Freer has been appointed Vice President of Marketing for AmeriQuest Business Services, reporting to Doug Clark, President and Chief Executive Officer.
Since joining AmeriQuest in 2004, Freer has led the marketing and communications strategies for AmeriQuest Business Services and its subsidiary companies, including the most recent acquisitions of COR360 and CURE Leasing & Maintenance. She has been instrumental in growing AmeriQuest's market presence to maximize sales and brand recognition. She is also leading the brand repositioning of AmeriQuest Business Services.
Prior to coming to AmeriQuest, Freer held marketing posts in the publishing industry, most recently with library, information, and knowledge management publisher, Information Today Inc. and the Courier-Post, a Gannett publication and leading New Jersey newspaper. She is a resident of Medford, NJ.
About AmeriQuest Business Services
AmeriQuest is a business process outsourcing company, serving more than 1,500 customers throughout North America. Combining unmatched expertise, comprehensive services in the supply management, managed services, and financial supply chain functions, AmeriQuest Business Services helps customers move forward in every part of their business. For more information, visit ameriquestcorp.com/bpo.