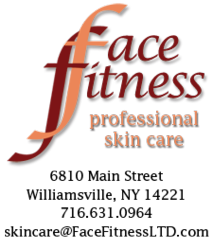 I can see it in your eyes! Your eyes tell the story.
Williamsville, NY (PRWEB) November 16, 2012
The old English proverb stating the "eyes are the window of the soul" is one that's familiar to most of us. The proverb is also the centerpiece of the eye-lifting treatments at Face Fitness Skin Care, a health and beauty spa located in Williamsville, New York. For 25 years, the staff at Face Fitness Skin Care has been combining ingredients from the best skin care product lines to create signature treatments producing real, visible results.
The spa is now offering specials on eye-lifting treatments dedicated to restoring the youthful look age tends to take away. The spa staff explains that a combination of UV radiation, time, and more than 15,000 blinks per day, creates a lot of wear and tear that results in crows feet and other facial lines. Eye-lifting treatments offered by the spa can help restore the beautiful, healthy skin of youth without the need for surgery.
Face Fitness is currently offering a $400.00 Innovative Eye and Lip Peel Package that includes: four peels for the eyes, a complimentary application for the lips, and complimentary Avene Eye Contour cream to be used throughout the treatments. This package is normally valued at $824.00. For an even greater lifting effect, clients can add brow shaping and tinting.
Brow shaping helps to create a clean and well-groomed appearance that defines the eyes and balances the facial features. Properly shaped brows also create a lifting effect by drawing the attention upward. Brow tinting accentuates your fading brows and covers those unwanted grays by matching them to your hair color, thus making the eyes the focal point. In addition to their eye-lifting treatments, Face Fitness Skin Care also offers chemical peels, microdermabrasion, makeup application, waxing, also treatments and a skin care line dedicated to men. Appointments are recommended.
About the company:
With more than 25 years experience, the Face Fitness Skin Care professionals have cocktailed the finest ingredients from all of our skin care product lines to create the best signature treatments available with visible results. Their goal is to educate their customers about their specific needs and customize a treatment plan to achieve healthy, beautiful skin. Face Fitness Skin Care's estheticians will recommend a facial best suited to their customers unique needs at the time of their appointment. For more information visit their website at http://www.facefitnessltd.com or visit us on Facebook at http://www.facebook.com/facefitness.