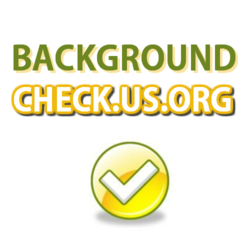 BackgroundCheck.us.org customer George R. stated, 'The process was all very easy. Thank you!'
Denver, CO (PRWEB) November 08, 2012
Background check websites are plentiful on the Internet, but newcomer BackgroundCheck.us.org has other companies beat. This new website offers simple and low-cost public records information to customers that is fast and reliable.
BackgroundCheck.us.org allows customers to search from their large North American database, through driving records, arrest records and more. With thousands of new clients everyday, background checks online are now even easier to find.
Information on background checks can include criminal arrests, license revocation and other driving offenses, probation felonies, civil complaints, sex offender status, etc. As a best choice for background checks, BackgroundCheck.us.org can help customers find any record they need.
Customer reviews are pouring in for the website, and here are a few real testimonials. BackgroundCheck.us.org customer George R. stated, "The process was all very easy. Thank you!" And customer David A. shared, "It shows everything, if you have points or violations, etc. Thanks!"
BackgroundCheck.us.org looks to provide quality background checks to their customers, giving them the information that is important. Background checks can provide peace of mind, job seeking help, and more reliable public records for anyone in need.
About BackgroundCheck.us.org:
BackgroundCheck.us.org provides background checks across the U.S. and Canada. With background check information including criminal, arrest, and employment status, BackgroundCheck.us.org is a top resource for public records online. For more information or questions, contact customer service through emailing josh(at)backgroundcheck(dot)us(dot)org, visit the website for live chat, or call toll free 1-866-434-4253.