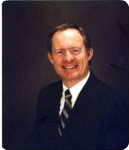 Huntington Beach, CA (PRWEB) November 10, 2012
Tony Hunthausen and The Hunthausen Group have been working with Huntington Beach homes for years. As part of their expertise, they have comprised a report of the 9 common seller mistakes they have seen throughout their experience in real estate. In order to help others avoid making these errors, the report is now available on their website free of charge.
Tony Hunthausen, with over a decade in the real estate industry, specializes in expired listings and hard-to-sell homes. For this reason, he felt it was only appropriate that he release this report for free and allow sellers to learn from the mistakes of others. In order to help those selling their homes be more successful, Hunthausen is pleased to present his findings through the "9 Common Seller Mistakes" report available on The Hunthausen Group website.
Huntington Beach, CA is part of beautiful and popular Orange County California. Huntington Beach homes provide a great options for families looking to live near the coast. For more information on Tony Hunthausen, The Hunthausen Group, or to get a copy of the "9 Common Seller Mistakes" report for free, visit http://www.sellinghuntingtonbeach.com today.