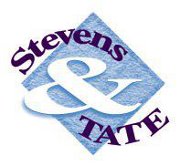 While change is a given, there are some tried and true principles we still adhere to that we established in the beginning
Lombard, IL (PRWEB) November 09, 2012
Stevens & Tate Marketing, a full-service advertising agency and consulting firm, is celebrating it's 20th anniversary. The award-winning marketing agency creates focused, targeted solutions for clients in the business-to-business, hotel and tourism, food and retail, health care, senior living, and real estate industries.
Since its inception in 1992, Stevens & Tate Marketing has grown along with the industries it serves—weathering economic downturns and adapting to shifts in the way marketers communicate to consumers to come out stronger because of these experiences.
"Tourism changed dramatically after 9-11, and as a resort marketing agency we had to respond quickly to push forward along with our clients," said Dan Gartlan, Stevens & Tate President. "Similarly, the real estate downturn in 2007 made us re-evaluate how we market homebuilders and Realtors. We learned how to be more efficient than ever while maintaining a high level of creativity."
The most significant change the agency has seen in the past 20 years is the number of ways and different methods to reach a target audience.
"In 1992, there were so many fewer channels for delivering a message," said Gartlan. "High-speed Internet service changed all that. Now, consumers are bombarded almost 24/7—anytime, anywhere. A strong, well-thought-out message is crucial for success today."
"From a creative perspective, smart phones, online videos, digital bilboards…they all pose interesting design challenges," according to Mark Beebe, Partner " and Stevens & Tate has evolved with the times."
The agency also has established itself in the SEO/SEM and social media arenas, as well. Facebook, Twitter and LinkedIn weren't general marketing vehicles in the 1990s, yet they are all essential elements to a comprehensive marketing plan today.
"While change is a given, there are some tried and true principles we still adhere to that we established in the beginning," explained Gartlan.
"We've always believed that our reputation for creativity, innovation and quality is our greatest asset," said Beebe. "We achieve these through investing in personal and professional education and encouraging interaction among all team members—the best ideas can happen any time and during any conversation."
"We also strive to make each client feel as if he or she is the most important, while being fiscally responsible to our clients and to ourselves," added Gartlan.
In an industry renowned for instant gratification and results, Stevens & Tate Marketing has maintained many long-term relationships with both clients and trusted partners. Gartlan and Beebe believe this is key to the firm's continued success.
Located just west of Chicago in Lombard, Illinois, Stevens & Tate Marketing provides clients with bold, innovative, on-strategy creative while providing trackable, measurable results earning the agency a reputation for advertising excellence. The firm provides a full range of marketing services, integrated message development, and cost-effective media planning and execution. For more information on Stevens & Tate Marketing, call (630) 627-5200 or visit the website at http://www.stevens-tate.com to view creative work.