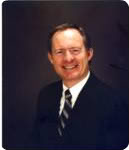 Orange County, CA (PRWEB) November 10, 2012
The Hunthausen Group is giving away access to a free report, titled "9 Common Seller Mistakes", which can help those with Huntington Beach real estate listings. The report is part of The Hunthausen Group's ongoing effort to help those in the Huntington Beach community with their real estate needs. Lead by Tony Hunthausen, The Hunthausen Group helps both buyers and sellers in Huntington Beach, which is located in sunny Orange County, California.
As a local resident, Tony Hunthausen guides buyers through their decision making process with the expertise needed to provide them with confidence in their Huntington Beach home purchase. For those selling real estate in Huntington Beach, the Hunthausen Group can also help. By marketing the property on their website and using their unique approach to selling, they empower clients to sell their Huntington Beach real estate listings faster and for the best price possible.
In addition to Tony Hunthausen's 10+ years of experience in the real estate industry, sellers now have the benefit of being able to access the free report on the nine most commonly made mistakes by sellers. Hunthausen hopes that giving away this report for free will help sellers to learn from mistakes that others have made so that they can be more successful. For more information or to get a copy of the "9 Common Seller Mistakes" report, visit http://www.sellinghuntingtonbeach.com today.