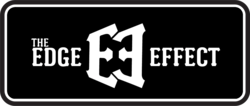 Orlando, FL (PRWEB) November 07, 2012
The holiday season will come alive as six-man vocal group "The Edge Effect" takes center stage at the Gaylord Palms Resort this Saturday, November 10 at 6:45pm in the premiere of "Luminescence". The high-energy concert features special effects, dazzling lighting and aerial choreography, plus the awe-inspiring band will perform holiday favorites like "Hallelujah" and "Little Drummer Boy" with their signature modern style culminating in an unforgettable finale. "Luminescence" featuring The Edge Effect is free for hotel guests and visitors and will repeat nightly through January 1, 2013.
Winners of MTV's "Top Pop Group" and Boyz II Men's "Next Great A Cappella Group", "America's Got Talent" finalists and international recording artists, The Edge Effect has been taking music to a whole new level and rising in the ranks since forming in 2010. The six-man vocal band comprised of Orlando-based Danny Alan, Sean Gerrity, Soloman Jaye, John Gibson , Troy Dolendo and Karl Hudson combines pop, R&B, jazz, rock and funk in a show unlike any other. In collaboration with the run of Luminescence, The Edge Effect will debut their Christmas Album this December, followed by the exciting launch of their inaugural album next year.
The Edge Effect's signature sound blurs the genre line and weaves a colorful tapestry of infectious beats, intricate harmonies and spectacular vocal acrobatics. Their vast repertoire knows no boundaries to style or genre, and the band's stunning reinterpretations of musical favorites, as well as inventive, contemporary and original songs make for an unparalleled entertainment experience.
Having shared the stage with such superstars as Prince, Tony Bennett, the Pussycat Dolls, Stevie Wonder, John Legend and Jay Leno and performing at both The Academy Awards and The Grammy Awards, the members of The Edge Effect have been mesmerizing audiences throughout the United States and around the globe. For more information on The Edge Effect, performance dates and upcoming albums, visit http://www.notaboyband.com.
Don't miss "Luminescence" featuring The Edge Effect in the Emerald Bay Plaza of the Gaylord Palms Resort located at 6000 W Osceola Parkway in Kissimmee. Show times (subject to change):
6:45 p.m. November 10, 11, 13, 16-25, 30 (excluding Nov 22); December 1, 2, 7-9, 14-31; January 1
7:45 p.m. November 10, 11, 16, 17, 23, 24, 30; December 1, 2
8:45 p.m. November 18-20, 25; December 7-9, 14-31; January 1
9:30 p.m. November 10, 11, 16-18, 23-25, 30; December 1, 2, 7-9, 14-16, 21-23, 26-30
MEDIA CONTACT: Ilene Lieber, 321-277-7812, passionprilene(at)yahoo(dot)com