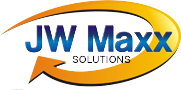 Phoenix, Arizona (PRWEB) November 07, 2012
Online reputation expert JW Maxx Solutions knows that passwords are the new locks and keys of the digital age. From computers to game consoles to basically any piece of computer hardware around, passwords define identities and property to an extent that few things match.
However, unlike real-world keys, the population at large is generally bad at creating strong, safe passwords. With the help of SlashData research, JW Maxx Solutions, leading online reputation expert, has put together a list of the most common, and therefore most easily broken, passwords that people are using today. Impersonal, lazy and uncreative passwords top the list year after year – such as the disappointedly easily guessed "password" and the droll and sequential "1234567."
Video game players tend to perform better than average when choosing passwords. This may be in lieu of the recent swath of hacking breaches associated with the gaming industry, with big companies coming under attack including Blizzard, Bethesda and Sony.
Don't be ashamed if any of these passwords look familiar, says online reputation expert JW Maxx Solutions, just take it as a compelling piece of advice to take immediate action. Easily guessed passwords are the worst passwords, and in the constantly shifting sands of the online world, consumers need to be informed to be safe.
Here's the full list from online reputation expert JW Maxx Solutions:
1. password
2, 123456
3. 12345678
4. abc123
5. qwerty
6. monkey
7. letmein
8. dragon
9. 111111
10. baseball
11. iloveyou
12. trustno1
13. 1234567
14. sunshine
15. master
16. 123123
17. welcome
18. shadow
19. ashley
20. football
21. jesus
22. michael
23. ninja
24. mustang
25. password1
If you keep falling into using the same predictable passwords time and time again, here are some tips.
First, try to use a piece of information that is non-generic. Online reputation expert JW Maxx Solutions advices to think of the first line of a favorite song, the color of one's first car, name of one's pet, even a license plate number. From there one can complicate it further, making it more secure, by tacking on a number or uncommon symbol, like a dollar sign or an ampersand. Better yet, combine multiple words and symbols into one long, seemingly nonsensical string, like something along the lines of "big&turtle#sandwich."
If the site being used recognizes case-sensitivity, consider mixing up lowercase and uppercase letters, for example "eLephANt" is better than just "elephant."
JW Maxx Solutions, a company specializing in online reputation management, is no stranger to security breaches. Priding itself on its ability to help pull companies that have been hurt, hacked or defamed back into a positive public light, JW Maxx Solutions is well-known throughout the online community for helping companies sculpt meaningful and beneficial SEO outcomes to help them generate the revenue they need to grow.
****
JW Maxx Solutions - Online Reputation Expert
11811 N Tatum Blvd, Suite 3031
Phoenix, AZ 85028
Phone: (602) 953 – 7798
info(at)jwmaxxsolutions(dot)com
http://www.jwmaxxsolutions.com