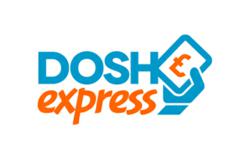 The team at Dosh Express have also explained the importance of early planning for old age
(PRWEB UK) 9 November 2012
In an official review published last year on the nation's social care system, it was advised that the coalition introduce a cap of £35,000 on the maximum fee people should have to pay towards nursing homes. However, unfortunately the new report does not show signs of this action taking place. The government has warned that people will have to take responsibility for their own and their family's health and wellbeing. It is expected that many pensioners will be forced to dip into their savings in order to fund care.
The prospect is made all the more alarming when considering that by 2030, the number of pensioners is expected to rise by 51% with the amount of people over the age of 85 more than doubling.
The honest lenders at Dosh Express take an active interest in all developments within the economy and were naturally concerned by this news. A representative speculates on what action may be taken to try and reform the situation.
"It has been suggested that flexible working should be introduced for older people to encourage them to contribute to the economy for longer. Those in retirement may also benefit from partaking in freelance work, allowing them to exercise their skills in a way and level most suitable for them."
The team at Dosh Express have also explained the importance of early planning for old age.
"Planning for retirement should begin as early as possible. Our advice to anyone concerned about the prospect of elderly care would be to set aside a small section of their wage each month, to be used to contribute towards care homes if necessary."
Dosh Express is the Honest Lender, helping you get to payday. Based in Derby, in the Midlands, the company's mission is to provide a great lending service to thousands of our happy customers and be a great place of employment for our staff. Please visit doshexpress.com to apply for a loan, and if you are approved cash is usually deposited in your account within minutes, subject to status. Dosh Express, the trading name of Dosh Express Limited, is a consumer lender offering short-term payday loans, is a member of the Consumer Credit Trade Association (CCTA), and is licenced and regulated by the Office of Fair Trading.