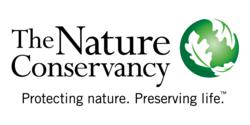 As we see time and again, conservation is an issue that unites the American people.
Arlington, VA (PRWEB) November 07, 2012
While election day revealed that American voters are close to evenly split on many issues, overwhelming support for land and water protection emerged as a rare area of unity — offering the nation's elected officials a new opportunity for bipartisanship.
American voters passed 46 out of 57 state and local conservation funding measures, for a passage rate of 81 percent. That makes 2012 one of the most successful years for conservation ballot initiatives ever—particularly remarkable during this period of fiscal and budget austerity. These measures will generate over $1 billion for land and water protection.
"As we see time and again, conservation is an issue that unites the American people. American voters clearly see the value of nature in supporting clean air and water, local economies, storm and flood protection, jobs, healthy communities and recreation," said Mark Tercek, President and CEO of The Nature Conservancy. "This election presents an open invitation for legislators to break through the partisan logjam that has stalled our nation for too long. If they want to achieve progress on critical issues and represent the desires of their constituents, support for conservation is a clear choice."
Ballot measures to fund land and water conservation passed in every region of the country, in so-called "red" and "blue" states, and in some economically challenged areas. Specific measures approved by voters include:

Alabama: Amendment 1, which will provide $15 million per year for the next 20 years for land and water protection
Rhode Island: Questions 5 and 6, two $20 million bonds that will be used to protect land and water around Narragansett Bay
Maine: Question 3, which will provide $5 million to protect natural areas, waterfronts, and develop new parks and trails
Austin, Texas: Propositions 13 and 14, which will provide over $107 million for parks and the protection of the Edwards Aquifer watershed
Polk County, Iowa: Measure A, which will provide $50 million to protect drinking water sources, help prevent flooding, and improve parks and trails
Ohio Metro Parks: Two property tax levies for Geauga County and Lake County in the Cleveland metropolitan area will provide over $85 million for regional parks
Bozeman, Montana: A $15 million bond for parks, trails and natural areas
A national poll conducted by The Nature Conservancy in June 2012 supports Tercek's observations and reinforces the results at the ballot box. A bipartisan team of pollsters found that 87 percent of the American public agreed that land and water conservation was an essential part of their state's quality of life; 74 percent agreed that even with federal budget problems, land and water funding should not be cut; 83 percent were willing to pay additional taxes for conservation; and more than four-in-five voters said that conserving our country's natural resources is patriotic. This support bridges partisan, regional, and demographic divides.
"The Nature Conservancy looks forward to working with officials at all levels on vital natural resource conservation issues," concluded Tercek. "With leadership from the White House and Congress, and with the support of the American people, the United States can build on its rich bipartisan conservation and resource management tradition to ensure healthy air, lands and waters around which all Americans can create secure and rewarding lives."
The Nature Conservancy's recommendations for natural resource policies for the next four years center on five key areas: investing in natural infrastructure; helping communities conserve their lands, waters and coasts; financing conservation in innovative ways; addressing the reality of a changing climate; and enhancing America's global leadership in conservation. More details on these recommendations can be found here.
###
The Nature Conservancy is a leading conservation organization working around the world to protect ecologically important lands and waters for nature and people. The Conservancy and its more than 1 million members have protected nearly 120 million acres worldwide.