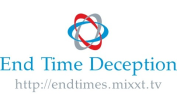 Inspiring a generation to godliness.
(PRWEB) November 08, 2012
A careful look at the world today shows that majority of professing Christians do not take Jesus prophecies seriously. Deep down, majority of them believe that the Bible is an ancient myth that is not relevant to the 21st century.
A new survey by the Pew Research Center finds that belief in the existence of God has dropped 15 points in the last five years among Americans 30 and under.
Also in the UK, only a quarter of its population believes that God created the Universe, according to a new Com-Res survey commissioned by Premier Christian Radio.
In schools and universities, it is no different. People tend to portray Christianity as an ancient myth that makes no sense to the world and is irrelevant when trying to explain the complexities of creation. These people can't seem to fathom how the world was created in 7 literal days, how the world was destroyed by fire and water and how blind men were made to see by mere words.
This hatred and ignorance of God is reflected in the case of a history teacher in a high school in CA who called creationism 'superstitious nonsense'
At a certain point in their lives, many of the people who visited End Time Deception fell into this category. They had lost all hope in most of the people who professed to be Christians. The Bible didn't make any sense to them and they felt it was an ancient myth that was irrelevant to their lives. That was until they ran across the website End Time Deception and it offered them a breath of fresh air.
Many of the sites visitors have gained a lot reading many of the articles that they found there: They enlightened them about the mysteries of creation, made them to see God's purpose for their lives, they helped them to develop a deeper relationship with God and best of all, they got all those things without paying a dime.
End Time Deception is dedicated to people who have a thirst for God, It is dedicated to the growing community of God lovers. Visit End Time Deception today and learn more about the mysteries of God and how to become a valuable tool in the hand of the Creator of the universe.
About:End Time Deception is a Christian website dedicated to enlightening people about end time facts