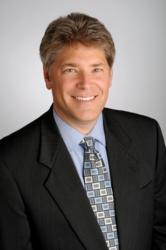 Very few financial firms adhere to the strict fiduciary standard of financial advising.
(PRWEB) November 09, 2012
The Centre for Fiduciary Excellence (CEFEX) has conducted a fiduciary assessment of AMDG Financial Advisory Services, LLC of Plymouth, MI to determine whether Advisor's practices in providing investment advice to clients conform generally to the fiduciary standards of excellence as defined by the Prudent Practices for Investment Advisors (U.S. Edition) handbook. CEFEX opines on whether the Advisor generally conforms to the Fiduciary Practices in the conduct of its business based on its assessment.
CEFEX's assessment was that the AMDG Financial Advisory Services, LLC conforms to all Practices and Criteria defined in the Handbook as of May 9, 2012 in the conduct of its investment advisory business generally and received its sixth consecutive CEFEX Fiduciary Certificate of Registration for another year.
CEFEX also designated Mr. Titus as AIFA - Accredited Investment Fiduciary Analyst, allowing Mr. Titus to analyze the fiduciary practices of investment advisors, investment stewards (such as investment committees, foundations), banks, trust departments, record keepers and third party administrators and pension and retirement plan service providers.
Mr. Titus said, "I am delighted that a legitimate and independent standards association as CEFEX recognizes the very few financial firms that adhere to the strict fiduciary standard of financial advising." Wayne Titus started AMDG Financial and affiliated companies in 2002, after spending several years as an in-house CPA with a large accounting firm before moving out on his own. Wayne is steadfastly dedicated to providing fee only financial planning and investment advice, tax, accounting and visionary charity offerings. Mr. Titus has safely expanded and grown his practice over the years, always keeping it manageably professional.
You can view a 3-minute depiction of the AMDG Financial consulting process at http://amdgservices.com/1Aprocess.html