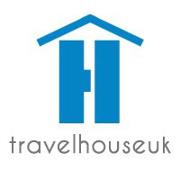 Emirates now gives you the opportunity to fly direct to South Australia.
(PRWEB UK) 8 November 2012
Emirates airline, in its news release, announced that its first non-stop flight took off from Dubai for Adelaide on the 1st of November 2012 in fulfillment of its long held ambition for the same.
The airline's official online news blog states that the Dubai to South Australia route shall operate four-days-a-week. The aircraft used for this service is Emirates' Boeing 777-300ER. Emirates have also notified in its press release that this frequency shall be increased to a daily service starting February 2013.
The airline's Senior V.P, Mr. Salem Obaidalla, was quoted as saying that this move is the achievement of Emirates' long held ambition to operate flights to Adelaide and this first flight brings a new level of connectivity from South Australia to Dubai and onto the worldwide Emirates' network comprising over 120 destinations.
He further added that once this service starts daily operations there will be an addition of 5,000 seats per week on the route which is a 30 percent increase. This will help boost employment and investment for the tourism sector in Australia with a fresh 5.3 billion Australian Dollars and additional 14 tonnes of commercial cargo per flight.
This initiates a new opportunity for trade between Middle East and South Australia. It is the primary direct flight linking the two regions. The news release mentioned that the cargo service, known as Sky Cargo, shall carry a variety of goods and supplies from Australia. It will range from perishable commodities to building supplies as well as machine parts, cosmetics and oils.
This flight provides a good connectivity for the United Kingdom. Passengers can book flights to Adelaide from any of the 6 U.K airports serviced by Emirates via Dubai. It shall cater for a capacity of over 200,000 passengers annually on this route with onward connections to the UK and Europe.
Emirates flight number EK440 shall take off from Dubai Airport on Tuesdays, Thursdays, Fridays and Sundays at 0200 hrs, reaching Adelaide at 2050 hrs. The return flight departs Adelaide at 2235hrs and arrives in Dubai at 0515hrs the next day.
Flights to Adelaide with Emirates are available for sale with TravelHouseuk effective immediately. Victor Hunt, regional manager at TravelHouseuk, said, "Emirates is steadfast in its goal to dominate when it comes to capturing the gap in supply and demand for various worldwide sectors as in the case of recent launch of Harare flight operations. The Dubai-Adelaide flight is not just a direct one; it is in fact a non-stop service. There is a certain niche which only prefers a non-stop service and do not wish to stop for the layovers (refueling/change of crew). As the competition intensifies, the passengers can expect relief through competitive price cuts for cheap flights to Australia."