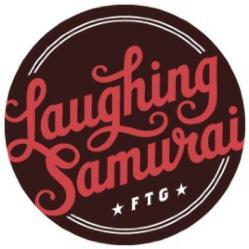 Orlando, Florida (PRWEB) November 08, 2012
LaughingSamurai is a creative marketing and designing firm that has been growing at a steady pace, and now the company has announced its extensive recruitment plans with the aim of doubling up the work-force over the next 2 years.
LaughingSamurai has showcased its creativity in the areas of design and marketing over past several years, and now the company is looking for fresh talent to join their work-force.
The company has an impeccable track record of achieving very high level of client satisfaction by devising innovative strategies. And, they have done it yet another time by assisting Zyxogen, the liquid atomization technology-based firm. LaughingSamurai devised a creative branding strategy to showcase firm's proclivity for encouraging newer devices, and adding value to the existing fluid delivery products.
Click here to discover the services of LaughingSamurai.
Out of dozens of advertising, web design, marketing, and branding projects that the company has successfully executed over the years, this is 10th prominent one in their kitty. The company has a creative tag-line of "Expect Awesome", and they truly deliver something awesome every single time. They have got corporate giants like Microsoft, and Seagram in their long list of satisfied clients, and the company is now expanding on the marketing front.
Zyxogen designs liquid atomization technologies focusing on cutting-edge scientific breakthroughs, remaining environmentally responsible at the same time. They needed branding services to improve their brand value and LaughingSamurai delivered just what the doctor ordered. Apart from helping Zyxogen in the branding process, LaughingSamurai is also assisting them on the advertisement front, by providing valuable suggestions to improve their ROI. The results have been really encouraging so far, and company believes that things are going to get even better over the next few months.
LaughingSamurai plans to double-up its team of Samurais, so that the company may cope-up with greaterwork-load.Over the past few years they have come up with plenty of cutting-edge designs, and devised dozens of successful branding and marketing campaigns, but now they are shifting their focus to strategizing and working chiefly on brand development.
Currently, there are several enticing career opportunities at Laughing Samurai in the field of advertising, marketing, and designing.
LaughingSamurai currently has a team of passionate marketers and designers who love their job to the extent that they simply don't want to do anything else in life. And, now the company wants more "Samurais" to join them, and their announcement of the website reads – 'If you're looking for a fun place to work, this may not be the place for you. Our working environment is intense and can sometimes cause people to go crazy. We work hard for our clients, and they reward us for it. If you think you have what it takes to be a part of our team, and are willing to risk life and limb to do amazing things for our clients, we urge you to apply.'
It clearly goes to show the viewpoint of the company and the desire to stand out from the cut-throat competition.
To know more about the company, visit their website http://www.laughingsamurai.com