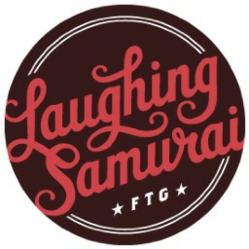 Orlando, Florida (PRWEB) November 08, 2012
LaughingSamurai is a Florida-based designing and marketing firm that believes in the simple idea of doing things better than the rivals, rather than thinking outside the box and trying anything extravagant. The company has announced that it'd be soon offering social media marketing services to its customers, and expanding its business operations.
Having executed dozens of branding, designing and marketing campaigns to perfection, LaughingSamurai is now all set to enter the social media marketing field too. The company has been experimenting with various social media platforms like Facebook, Pinterest, Twitter, LinkedIn, and assessing the impact of social media marketing on the traffic levels and SERPs of a website. It has posted several interesting findings on the blog section of its website.
After ensuring that its team has got the required expertise and technical knowhow to execute social media marketing projects, the firm has decided to launch exclusive SMO services, and integrate them as a part of its existing branding and marketing campaigns too.
Here's a quick link to explore the cutting-edge services of LaughingSamurai.
The company is also on the hunt for fresh talent, and it has rigorous expansion plans. LaughingSamurai is not just very choosy with the people they hire, but also with the clients that they work with. It has a very interesting message for their clients on the website – "Becoming a client of Laughing Samurai is easy, but we suggest you to think twice before calling us. In fact, if you're not ready to unleash awesome on to the world with your business then it's probably best that you don't fill out this form. That said, most companies find our advertising and marketing ideas so effective, they feel bad that they didn't contact us sooner."
And, this creative firm certainly doesn't believe in merely making tall claims; it has even helped the likes of Microsoft in promoting their Quality-Tested and Performance Enhanced PCs on Amazon.com through a creative direct mailing campaign during holiday '08 season.
LaughingSamurai believes that their new social media service will add value to their existing branding and marketing campaigns and allow them to achieve superior results, because social media currently plays an extremely decisive role in branding.
There are plenty of additional benefits of improving a brand's presence on social media, including but not limited to drastic increase in the brand recognition in the eyes of millions of Internet users, significant boost in ROI, and a host of SEO benefits.
LaughingSamurai will also be rolling out some enticing discount deals for attracting new customers around the New Year's eve, and expand its operations further.
About the Company
LaughingSamurai stands for creative designing and marketing services, and it has established a strong rapport in the US markets. The company currently has its headquarters located in Florida and has rigorous expansion plans for the forthcoming year. As the enter the social media marketing field, the company has firm belief that it'd deliver the same fantastic results as they've managed to deliver in designing and marketing field over the years.
To know more about LaughingSamurai, visit their official website: http://www.laughingsamurai.com