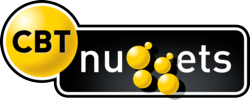 Eugene, Ore. (PRWEB) November 08, 2012
CBT Nuggets today announced the release of a new training series, "Configuring and Deploying a Private Cloud with System Center 2012." Configuring and deploying a Microsoft Private Cloud with System Center 2012 takes up-front effort, but the reward is near-complete automation for everything that makes up a Windows server operating environment.
In this series, globally-recognized virtualization and cloud expert Greg Shields explains what the "Create Cloud" button in System Center Virtual Machine Manager 2012 does and how to use it. Shields covers the prerequisites for getting a Microsoft Private Cloud operational, as well as the topics and technologies in the 70-247 MCSE exam.
Topics in this series include building Hyper-V hosts; setting up storage and network fabrics; and how System Center 2012 components like Virtual Machine Manager, Server App-V, App Controller, Operations Manager, Service Manager, and even Data Protection Manager integrate to automate everything in IT service delivery.
About CBT Nuggets: CBT Nuggets is a computer-based technology company specializing in cutting-edge online IT certification training. Founded in 1999 by current CEO Dan Charbonneau, and headquartered in Eugene, Oregon, CBT Nuggets provides quick, easy and affordable learning by renowned instructors for individuals, small teams and large organizations.