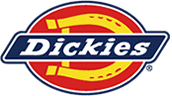 Fort Worth, TX (PRWEB) November 08, 2012
Dickies®, the global leader in producing work clothes known for their quality and workmanship, is celebrating its 90th Anniversary this year. As part of the celebration, special editions of iconic original products have been designed and produced as a tribute to workers who have worn Dickies® products throughout the years. The 90th Anniversary Original 874® work pant, the 90th Anniversary Original 574 long sleeve work shirt, and the 90th Anniversary Eisenhower jacket are some of the products that have been released to celebrate the long-standing relationship between workers and Dickies®. These particular products are trimmed with Heritage flannel in memory of this milestone for the company.
The Williamson-Dickie Manufacturing Company was started by C.N. and Don Williamson and E.E. "Colonel" Dickie in 1922, and has been growing steadily ever since that time. As a maker of overalls for workers, they switched gears when the U.S. government commissioned them to produce and distribute uniforms for the members of the armed forces during World War II. After the war they began to expand throughout the United States and by the late 1950s had entered the Middle Eastern and European markets. Today they have markets in more than 60 countries across the globe and are well known for their Dickies® brand of work garments.
The 90th Anniversary products bring back memories for workers across the world who have used these products over the years. For instance, with the Eisenhower Jacket the company takes its hat off to those who wore the military uniforms that were produced in the millions during the war. Matthew McCartin, vice president of marketing for Williamson-Dickie Mfg. Co. stated, "Hardworking Americans are responsible for what Dickies® is today." The Dickies® brand of work clothes stands for that spirit of toughness, quality and pride that hard working people in America and around the world continue to exhibit.
From construction workers to the military to working women, Dickies® is committed to providing durable work clothes for people from all walks of life. After 90 years of innovating and expanding its selection, the Williamson-Dickie Mfg. Co. is poised to lead the industry for the next 90 years.
About Dickies®
For more than 90 years Dickies® has been providing the world's workers with high quality work clothes. As the leading brand of tough clothing for workers around the world, they have a strong commitment to the hard working people who wear their apparel. The company provides a vast array of products that are unmatched for value. From the original bib overalls and the iconic original 874® work pant to footwear and accessories, the Dickies® brand has grown to be embraced by workers everywhere. Workers who wear Dickies® products define the apparel as no nonsense and independent. This brand is the signature product of Williamson-Dickie Mfg. Co. and is available in over 60 countries around the world. For more information about Dickies®, visit http://www.dickies.com.