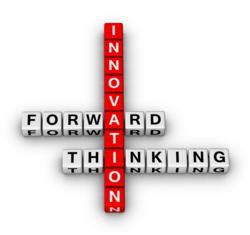 Tampa, FL (PRWEB) November 08, 2012
KnowledgeM continues their marketing efforts by offering various levels of sponsorships for The Art of Innovation. The event, which focuses on innovation and entrepreneurship, is an ideal opportunity for companies looking to gain exposure amongst other entrepreneurs and innovation advocates in Tampa Bay.
There are five different levels of sponsorships available starting at a Bronze level for $1,500. Levels include everything from tables of ten to a VIP meet and greet with Guy Kawasaki.
Don't miss this opportunity to align with the innovation movement in Tampa. Deadline for sponsorships is December 12, 2012. For sponsorship details visit The Art of Innovation's event page at http://www.knowledgem.com.
About KnowledgeM: Charise Strandberg, Social Media Marketing Manager for Celestar Corporation, created KnowledgeM to help individuals and businesses simplify the overwhelming world of social media and technology in a fun and engaging way. KnowledgeM is a website dedicated to expanding the boundaries of social media and technology through education, entertainment, and enlightenment.