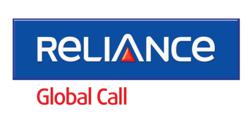 This special $9.99 Unlimited Calling Pack introduced by Reliance Global Call is a limited period discount pack on its original pack value of $15.99.
New York (PRWEB) November 09, 2012
Reliance Global Call, a leading web based international calling service provider, has launched its latest call plan "Unlimited Calling Pack" for this Diwali season offering up to 40% discount on uninterrupted calling to landlines and mobiles in India (https://www.relianceglobalcall.com/unlimited-isd-calling-cards.aspx). The plan allows every user from USA, Canada, UK and Australia to call their near and dear ones during this festive season.
This monthly pack offers unlimited calling to India and 25 other countries at no extra cost. Compared to other similar offerings available in the market, the Reliance Global Call Special Unlimited Calling Pack offers a number of benefits to users, making this pack ideal for students, housewives, business people and families, who frequently make international calls to India.
Key aspects of the 'Unlimited Calling Pack' are
1. Special Plan Value – USD 9.99 for the festive month
2. Single account for calling from mobile and landline
3. Dedicated pack for frequent callers for those never ending chats
4. Uninterrupted calling through Auto Recharge
5. Hassle free direct dialling with Free Smart Phone App
6. No hidden charges or daily caps
7. No contracts - free to cancel at any time
Reliance Global Call has been the most liked and respected calling card service provider since its inception in 2004, with a strong and growing customer base of over 2.5 million users across the globe. Continuing with the tradition of offering customer centric international calling card plans, Reliance Global Call slashes the price of its popular Unlimited Calling Pack in USA from USD 15.99 to USD 9.99, as a one-time Diwali gift on this auspicious occasion.
Along with USA, a similar offer has been launched in their key markets like Canada, UK & Australia. The new value for the Unlimited Calling Pack for Canada is $8.99, for UK is £7.49 and for Australia is $14.49. These festive packs are heavily discounted upto 40% over previously launched Unlimited Calling Pack. This is a one-time discount applicable only to users who subscribe to their Unlimited Calling Pack during the festive period.
"With the launch of Reliance Global Call's Unlimited Calling Pack for this Diwali, we have added a new dimension to our offering for retail customers during the festive season. This is an extremely attractive offering especially designed to offer upto 40% savings to our esteemed customers who regularly make international long distance calls to India and abroad during the festival period", said Punit Garg, President & CEO, Reliance Communications Limited.
This by far is the best offer launched by Reliance Global Call keeping in mind the calling needs of its users during the festive season. Using this plan, users can greet their loved ones on this auspicious occasion of Diwali without worrying about high long distance charges.
To learn more about the unlimited india calling pack please logon to https://www.relianceglobalcall.com/unlimited-isd-calling-cards.aspx
About Reliance Communications
Reliance Communications Limited founded by the late Shri Dhirubhai H Ambani (1932-2002) is the flagship company of the Reliance Group. The Reliance Group currently has a net worth in excess of Rs. 90,000 crore (US$ 17.7 billion), cash flows of Rs. 8,000 crore (US$ 1.6 billion), net profit of Rs. 3,200 crore (US$ 0.6 billion).
Reliance Communications is India's foremost and truly integrated telecommunications service provider. The Company, with a customer base of about 150 million including over 2.5 million individual overseas retail customers, ranks among the Top 4 Telecom companies in the world by number of customers in a single country. Reliance Communications corporate clientele includes over 35,000 Indian and multinational corporations including small and medium enterprises and over 800 global, regional and domestic carriers.
Reliance Communications has established a pan-India, next generation, integrated (wireless and wireline), convergent (voice, data and video) digital network that is capable of supporting best-of-class services spanning the entire communications value chain, covering over 24,000 towns and 600,000 villages. Reliance Communications owns and operates the world's largest next generation IP enabled connectivity infrastructure, comprising over 277,000 kilometres of fibre optic cable systems in India, USA, Europe, Middle East and the Asia Pacific region.
To find out more, please visit http://www.relianceglobalcall.com.