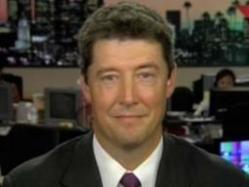 For a full year the media has told a largely false story about Joe Paterno's involvement in the Sandusky scandal. Now, with the release of this video, it is finally time to tell the other side of the this story.
Los Angeles, CA (PRWEB) November 08, 2012
http://www.FramingPaterno.com, the website of record for the defense of Joe Paterno, has released an explosive "mini movie" for the anniversary of the firing of Joe Paterno in the wake of the Jerry Sandusky scandal.
The 32 minute "mini movie" (a summary video for a proposed feature documentary film) has been released on You Tube in an effort to educate people about how the media narrative which led to Paterno's firing is not backed up by the facts.
Produced by prominent Los Angles-based documentary filmmaker John Ziegler, the video features exclusive interviews with many people involved directly or indirectly in the case, some of whom have never been publicly heard from. "After speaking to more people at or near the heart of this story, including Graham Spanier after he was just indicted, than Louis Freeh did for his report, I feel confident that the media narrative surrounding this story is almost totally false," said Ziegler.
The video also includes never before seen footage of an extraordinary on-field confrontation between Ziegler and ESPN reporter Mark Schwartz, who has been criticized for not releasing a damning tape that he had in a similar case involving a Syracuse basketball coach.
The full "mini movie" is posted at http://www.FramingPaterno.com.
Ziegler will be showing the video as well as participating in a debate over the issues of this case at a conference this Saturday, November 10th in Pittsburgh which is being hosted by NFL Hall of Famer and Penn State graduate Franco Harris.