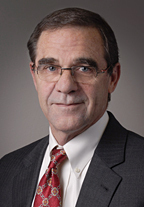 (PRWEB) November 09, 2012
Todd Wade and Chris Ege received a defense verdict on behalf of Kelly-Moore Paint Company in a case filed by Daniel Skinner, a fifty-three (53) year old restaurant owner who suffers from peritoneal mesothelioma. (Skinner vs. Basco Drywall and Printing, et al (Nov. 1, 2012, RG11599223) [nonpub. opn.].) Mr. Skinner was represented by Weitz Luxenberg and the case was heard before Judge Jo-Lynne Q. Lee in Alameda County Superior Court in Oakland, California. Mr. Skinner alleged exposure to five different joint compounds as well as several cement products while performing drywall work on residential projects in Merced, California during the 1960s and 1970s. Kelly-Moore was the only defendant remaining at the time of the verdict. Plaintiff was seeking both compensatory and punitive damages against Kelly-Moore, which manufactured joint compounds.
After nearly three weeks of trial, the jury returned an eleven to one defense verdict on behalf of Kelly-Moore after less than two hours of deliberations. The trial team was assisted in trial in particular by Kay Andrews, Joe Connelly, and Claire Weglarz.