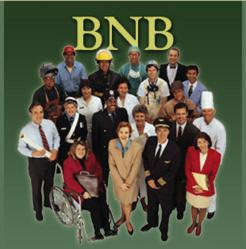 [Event Specialist employees] forfeited wages due to them for regularly working without their time being correctly recorded.
Orange County, California (PRWEB) November 07, 2012
In recent employment news, a class-action wage and hour lawsuit has been filed against Advantage Sales & Marketing Inc. ("Advantage"), with employees claiming that they were regularly underpaid, and never received lawful overtime compensation for frequently working off-the-clock.
The Los Angeles employment lawyers at Blumenthal Nordrehaug & Bhowmik filed a class action Complaint against Advantage Sales & Marketing Inc. on October 4, 2012, alleging that the company violated the California Labor Code by failing to pay their non-exempt event specialist employees for all hours worked. Giaffoglione, et al. v. Advantage Sales & Marketing Inc., Case No. 30-2012-00603063-CU-OE-CXC is currently pending in the Orange County Superior Court for the State of California before the Honorable Judge Gail A. Andler.
The Advantage employees allege in the wage and hour class action Complaint that they were required to consistently work off the clock while performing post-shift duties for Advantage.
According to the Complaint, the Event Specialist employees working for Advantage were required to break down their work areas and clean and organize materials after their scheduled promotional events at places like Costco and Ralph's. The employees claim that Advantage consistently failed to pay them regular and overtime wages for their time spent performing work off the clock for Advantage.
Founding partner Norman B. Blumenthal stated, "When employees are forced to clean up their work stations, they are still under their employer's control, and should be compensated for that work time."
Blumenthal, Nordrehaug & Bhowmik are Los Angeles employment law attorneys who manage various types of wage and hour claims on behalf of California employees. If you are looking for attorneys to help you claim your unpaid overtime wages, contact Blumenthal Nordrehaug & Bhowmik today by calling (866) 771-7099.