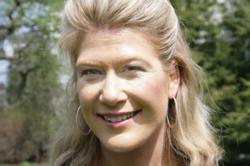 Sandy, Utah (PRWEB) November 09, 2012
Dr. Lisa Miller, faculty member at Columbia University, will visit the Waterford School campus in Sandy, Utah on November 14 to discuss her research on resilience in adolescents.
Dr. Miller is engaged in research about how children and adolescents acquire and sustain psychological resilience in the face of the stresses of modern life. Her particular research emphasis has been on adolescent "spirituality" — a term that she defines broadly as any system of belief that affirms the notion that a personal relationship with a transcendent value is possible. Dr. Miller will share her perspective on the challenges of adolescence, and on the psychologically protective influence of spirituality. She welcomes questions from the audience.
Lisa Miller, PhD, is the Director of Clinical Psychology and Associate Professor in the Clinical Psychology Program at Columbia University. Dr. Miller obtained her B.A. from Yale University and her PhD from the University of Pennsylvania where she studied under Dr. Martin Seligman.
The event will take place at 8 a.m. on November 14 in the Waterford School Concert Hall, located at 9600 South 1700 East in Sandy, Utah. The public is welcome to attend.
The Waterford School is Utah's premier private college-preparatory school for students in preschool through grade 12. For more information visit http://www.waterfordschool.org.