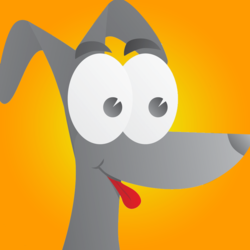 "The App that dog lovers have been waiting for."
- Gareth Wilson, President and Creative Director
Los Angeles, CA (PRWEB) November 12, 2012
BetterPet Inc., a Los Angeles based company, launched the beta version of its Where My Dogs At app earlier this week for the iPhone. The Droid app will be available December 1. The app targets dog owners with the promise that they can "Find Dog Places. Find Dog People."
The app has been described as a cross between Foursquare and Yelp with a dog-oriented twist. Users looking for dog-friendly locations are able to search for restaurants, cafes, hotels, apartment buildings, etc. that allow dogs, and see a listing of all nearby parks, pet stores, and vets.
Where My Dogs At is a location-based social network that not only connects users to local places, but also to local people. Those searching for fellow dog lovers can see all nearby users, send messages to one another, send a "wag" "arf!" or "what up dog," and follow people and dogs that they like.
BetterPet CEO Jonathan Kolker explained the core concept of Where My Dogs At: "We are all about discovery. We want people to find the most dog friendly places and people around them. We hope people will discover new and exciting places to take their dogs and meet like-minded dog lovers."
President and Creative Director Gareth Wilson added: "With the rise in location-based social networking, this is the perfect tool for all savvy dog lovers. This is the app that dog lovers have been waiting for."
Founded in 2012 by Jonathan Kolker, Gareth Wilson, and CTO Richard Lung, BetterPet is a part of StartEngine, a Los Angeles based incubator. The Where My Dogs At app is currently optimized for the Los Angeles market, but soon plans on expanding to include place data for the rest of the country. The next cities to have data will be New York, San Francisco, Chicago, Washington DC and Miami.
Contact:
Jonathan Kolker
Co-Founder & CEO
jon(at)wheremydogsat.com
323.828.3850
10960 Wilshire Blvd. Ste 1050
Westwood, CA 90024
###