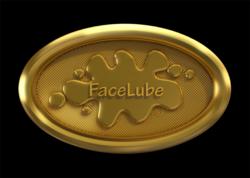 "FaceLube® is proud to support the masculine, manly sport of lawn mower racing," - Candace Chen, FaceLube® founder and owner
Northbrook, IL (PRWEB) November 08, 2012
FaceLube®, the high performance anti-aging skin care technology for masculine men, has announced STA-BIL® Lawn and Garden Mower Racing Series rookie racer Larry Jones of Charlotte, Michigan as the winner of the FaceLube® Best New Face Award as the 2012 U.S. Lawn Mower Racing Association (USLMRA) Rookie of the Year.
Jones, 55, was voted as the nation's top rookie by his fellow racers after mowing to 10th Place in National Points in the BP Division, grabbing 1,850 points in a racing class featuring highly modified 20 horsepower V-Twin racing engines capable of speeds up to 80mph. The Award was announced at the conclusion of the 20th Anniversary USLMRA season, which ended in November 4 in Stevenson, Alabama.
"FaceLube® is proud to support the masculine, manly sport of lawn mower racing," said Candace Chen, FaceLube® founder and owner. "FaceLube® is a line of premium, results-based masculine men's anti-aging skin care products for a Man's Man, like lawn mower racer Larry Jones."
FaceLube® uses no common beauty terms with female characteristics. From the packaging, the marketing, to the retail environment - FaceLube® is catered to the preferences of masculine men. "FaceLube® is all about giving men their best face.
About the U.S. Lawn Mower Racing Association:
Founded on April 1, 1992 and celebrating its 20th Anniversary in 2012, the USLMRA sanctions and presents organized lawn mower racing across America including the 20-race STA-BIL® Lawn and Garden Mower Racing Series and a network of 50 Local Chapters and Affiliated Clubs hosting more than 140 sanctioned races nationwide every year. STA-BIL® lawn mower racers compete in ten classes at speeds up to 60 mph with all cutting blades removed. Race mower classes include Junior Prepared (8 mph), IMOW (20 mph), Prepared (50 mph) and Factory Experimental (60 mph). Racers compete for trophies, points and bragging rights, never for purse money. The annual STA-BIL® Keeps Gas Fresh Finals national championship is televised on Fox Sports Net "Race Freaks" USLMRA sponsors include STA-BIL Fuel Stabilizer, HEET GasLine Antifreeze, Diesel Power!,104+ Octane Boost, No Leak, Alumaseal, Start Your Engines!, K&N Filters, Gnomefrenzy.com, Wheelies Tractor Wheel Covers and Auggiedog Poop Pickup Tool. For mow info please visit http://www.letsmow.com.
About Gold Eagle Co., makers of STA-BIL Fuel Stabilizer, USLMRA Title Sponsor:
For 80 years, Gold Eagle® Co. has been an industry pioneer in the production and distribution of aftermarket fluids and additives, creating products that help preserve, protect and enhance the performance of engines everywhere. Gold Eagle® Co is a leader in the product development, manufacturing, marketing, and distribution of branded engine performance and maintenance chemicals. Privately held and headquartered in Chicago, Gold Eagle Co. is the manufacturer of leading brands, including STA-BIL® Fuel Stabilizer, HEET® Gas-Line Antifreeze, NO-LEAK® Treatments, 104+® Octane Boost, Start Your Engines® and DieselPower!® Diesel Additives. To view a complete line of Gold Eagle products or learn more about the Company, please visit http://www.goldeagle.com.
For more information visit http://www.letsmow.com or call (847) 272-2120.