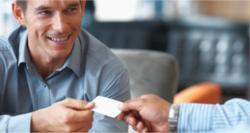 As healthcare companies are planning for 2013, we wanted to provide a resource that will help managers navigate the agency selection process
Seattle, WA (PRWEB) November 07, 2012
Picking an agency partner requires some of the same diligence you use when making any major purchase—a car, for example. You need to look at the choices, do your research, and define the options that are important to you. Unlike buying a car, however, you do not have the opportunity do a test drive before investing your time and budget in a marketing firm.
"As healthcare companies are planning for 2013, we wanted to provide a resource that will help managers navigate the agency selection process," said Alisa Oliver, VP Client Services and Strategic Accounts at White Space. "With so many different types of agencies available to work with, it can be challenging to find the right partner. This resource provides a list of key questions that companies should ask when choosing an agency partner."
To ensure you find a partner that can help drive your brand's success, the paper lists some broad guidelines to consider when choosing an agency:
1. How much experience does the agency have dealing with legal and regulatory groups?
2. Does the agency have clinical experience?
3. How does the agency price their services and bill you?
With these guidelines, choosing the right agency can be a satisfying experience that can put you on the road to a successful marketing effort.
Visit http://www.whitespacehcm.com/whitepaper to download the white paper and learn more.
About White Space Healthcare Marketing:
White Space Healthcare Marketing is a full-service, strategic marketing firm focused exclusively on healthcare. Our deep understanding of the healthcare ecosystem gives us a well-rounded perspective and our diverse client experience gives us insight into healthcare marketing from every angle. Our staff combines clinical savvy with consumer flair to create breakthrough concepts that deliver powerful metrics for clients ranging from device and diagnostic to hospital to healthcare technology companies. To learn more, visit http://www.whitespacehcm.com.