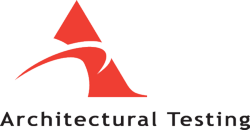 As a national product testing and code compliance services provider, Architectural Testing shares in the NSA's dedication to ensuring high-quality manufacturing standards, compliance to safety standards, and energy efficiency
York, PA (PRWEB) November 08, 2012
The National Sunroom Association (NSA) held their Fall meeting on October 24th and 25th at Architectural Testing's (ATI) headquarters in York, PA. Key representatives from NSA as well as ATI Directors were in attendance to present and discuss topics which affect the sunroom industry.
The meeting began with a Technical Committee meeting in the afternoon. The second day began with a business meeting followed by a presentation from Craft-Bilt Manufacturing representative Craig Joss on the topic of lateral load and resistance. Dan Walker then provided a Technical Committee and Codes update, while EMC2 Structural Design representative Lawrence Duffy discussed services offered by their company. Host company ATI provided tours of their facility including demonstrations of their impact cannon, portable dynamic wind generator, and shock tube. The afternoon included presentations from Architectural Testing Directors Mike Thoman, P.E. – Thermal and Craig Wagner, P.E. - Code Compliance who discussed code issues related to sunroom structures. Committee meetings as well as a Board of Directors meeting were also scheduled.
NSA membership includes manufacturers, design professionals, material suppliers, and installers. "As a national product testing and code compliance services provider, Architectural Testing shares in the NSA's dedication to ensuring high-quality manufacturing standards, compliance to safety standards, and energy efficiency," said Craig Wagner, P.E. of Architectural Testing. "We are active members of the NSA, and are proud to have hosted this year's fall meeting." Architectural Testing has been a member of NSA since 2005.
Founded in 1975, Architectural Testing, Inc. (ATI) is a leading product testing service provider in North America, with ISO/IEC 17025 accreditation and capability to perform more than 2000 defined test protocols at one or more of its thirteen full-service laboratories. Testing is available for building products and systems of all types, in the form of individual units and full-scale mock-ups, roofing materials and systems, concrete and masonry, insulation and construction materials, sealants, adhesives, and many others. Architectural Testing offers certification services including a building product listing program, with a staff of professional engineers licensed in twenty states. They also offer consulting services including building envelope commissioning and forensics, and maintain qualified field testing crews that travel all over the continent to perform air/water testing on existing buildings and new construction. Architectural Testing's suite of services allows for it to be the complete solution for product CONFIDENCE. For more information, visit http://www.archtest.com.