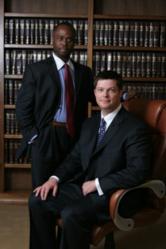 Wealthy families can still take advantage of the $5.12 Million Gift Tax Exemption...but they need to act quickly.
San Jose, CA (PRWEB) November 12, 2012
With the re-election of President Barack Obama on November 6, 2012, all attention is now focused on the "Fiscal Cliff" which includes the expiration of the Bush Tax Cuts at the end of December 2012.
"If the Bush Tax cuts are allowed to expire, then the amount of money that families may transfer free of Estate or Gift Tax will drop from $5.12 million per individual to $1 million per individual," says Oakland Tax Attorney Leon K. Ainer, III. "We're talking about a potential loss of $8.24 million of gifting ability by wealthy families to their children and grandchildren."
STILL TIME TO PLAN
According to Saratoga Estate Attorney John Erik Fraker, there's still time for wealthy families to plan, but they must act quickly. "We've worked with a number of high net worth families to shield the full $10.24 from Gift Tax and Generation Skipping Tax," says Fraker. "Wealthy families are urged to contact their tax counsel immediately to see how they can lock in these tax benefits before the law changes."
ADVANCED ESTATE TAX PLANNING TECHNIQUES
Ainer & Fraker, LLP attorneys work with their clients to design and implement a variety of Advanced Estate and Gift Tax Planning techniques.
Charitable Gift Planning techniques such as the Charitable Lead Trust and Charitable Remainder Trust (CRT), which can be used in concert with a Private Foundation, Donor Advised Fund or Publicly-Supported Charity, are popular techniques.
Techniques that compress, or reduce, the value of the Gift before it is given are extremely effective. Family Limited Partnerships, Grantor Retained Trusts (GRAT's), Self-Canceling Installment Notes are all techniques that allow parents to transfer wealth while receiving some benefit for themselves.
Dynasty Trusts, or Generation Skipping (GST) Trusts, are also extremely popular. "Families can gift money to their children in trust today, permanently locking in tax benefits, while remaining protected from creditors, lawsuits or divorce in the future," says Oakland Tax Attorney Leon K. Ainer, III.
The attorneys at Ainer & Fraker, LLP have been advising wealthy Silicon Valley and Bay Area families since 2002. With offices in Oakland and Saratoga, the attorneys bring a combined quarter-century of experience in the fields of Estate Planning, Tax Planning, Wealth Management, Certified Public Accountancy, Charitable Remainder Trusts, Charitable Lead Trusts, Family Foundations, Family Limited Partnerships, Asset Protection and Generation Skipping Trusts.
AINER | FRAKER, LLP
Saratoga | Oakland
Toll Free: (800) 775-7612
info(at)ainerfraker(dot)com